Community area is officially opened
05 Jan 2018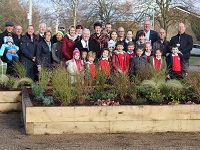 Children from two schools have planted flowers as part of a project to create of a new community area where people can meet, sit and relax.
MP for Bury St Edmunds Jo Churchill, officially opened the new floral seating area on the Howard Estate in Bury St Edmunds earlier today.
The Howard Estate Association of Residents and Tenants (HEART) led the project to revitalise the area on the St Olaves Shopping Precinct, while children from Tollgate Primary School and County Upper School planted the flowers.
The project was backed by St Edmundsbury Borough Council who own the area and will take on responsibility for maintaining the planting, as well as £8000 from Tesco's  Bags of Help grants scheme, and £6457 from Suffolk County Council's locality budget scheme. Bury in Boom have provided the flowers for the planters as part of their sponsorship of the project.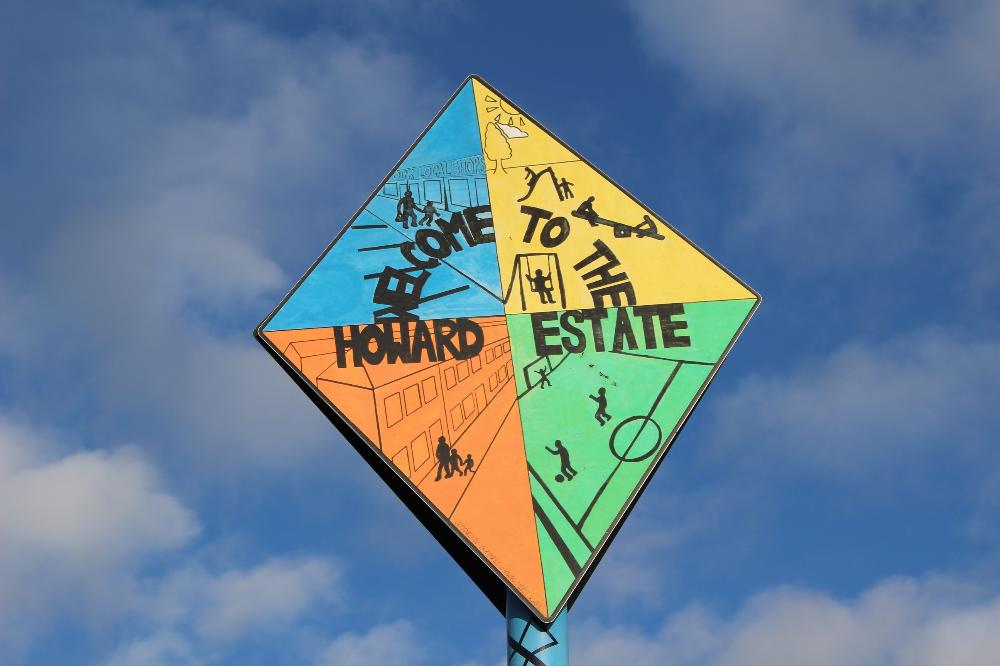 Ernie Broom, chairman of HEART said: "It has been a great community project involving residents of all ages. Children from Howard Middle School were involved in some of the design work for the raised flower beds. In fact the design honours a previous "Welcome to the Howard Estate" kite design that the school had been involved with several years back. While that sign has faded away and the school has closed, it was great to see some of the children who subsequently transferred to other schools joining in the celebrations at today's event."
Cllr Robert Everitt, Families and Communities Cabinet Member at St Edmundsbury said: "This is a great example of partnership. The Borough works with our communities to improve facilities which in turn helps grow pride in a local area, and that is exactly what we have done here. I think HEART and all those involved should feel very proud of what they have collectively achieved."
Tesco store manager Gareth Eborall said: "It is projects like these that really help to capture the public's imagination by illustrating what can be accomplished when communities are given the support and the encouragement they need to create better places where they live."
Melanie Lesser, Bury in Bloom co-ordinator said: "We are delighted to provide the flowers for this superb community project."
Alison Findlay, Royal Horticultural Society Community Outreach Advisor this is a great example of the 'power of people and plants' coming together to make a real difference. The RHS is encouraging community groups and schools to get involved through its Greening Grey Britain Campaign https://www.rhs.org.uk/communities/campaigns/greening-grey-britain ."
Mrs Churchill said: "I am delighted to open this new community area. It is the culmination of a project that has involved people of all ages from the Howard estate – from school children through to members of HEART, and I hope that it will be an area that people on the estate will enjoy for many years to come."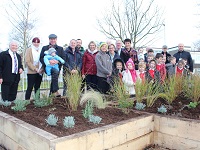 ---