News last year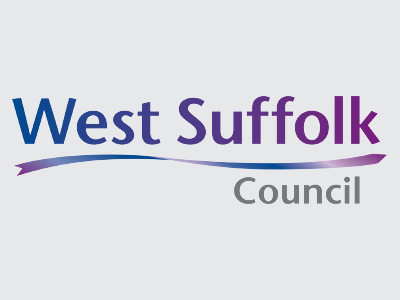 29 Dec 2016
Residents and businesses in Forest Heath are being invited to participate in the final round of public consultation on the district's emerging Local Plan, which begins on Tuesday 10 January.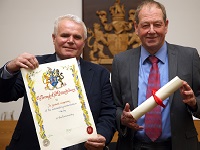 21 Dec 2016
Ward councillors throughout St Edmundsbury will soon have the opportunity to recognise those who contribute to their communities by awarding a scroll of honour.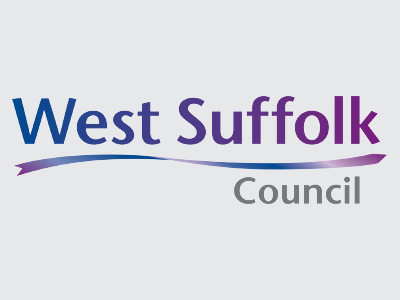 14 Dec 2016
A long-awaited plan to give control and certainty over future growth in Forest Heath's communities for the next 15 years is in the last stages of development.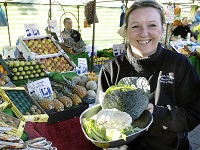 13 Dec 2016
Forgot the sprouts for Christmas Dinner? Run out of wrapping paper? Never fear, our markets traders are here.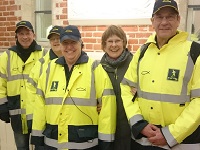 12 Dec 2016
They are a watchful eye over those who have been out enjoying the night time economy in Bury St Edmunds, a group of volunteers working to help keep people safe.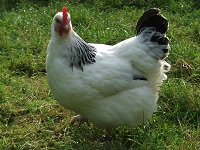 07 Dec 2016
As sensible precautions against avian flu outbreaks in mainland Europe, DEFRA are asking the public to report dead wildfowl they may see when out and about, and advising domestic fowl keepers to keep flocks under cover, or to separate them as far as possible from wild birds.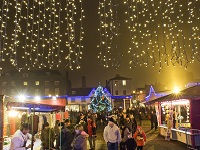 05 Dec 2016
Bury St Edmunds has been voted as the UK's Best Christmas Market in a competition organised by rental giant HolidayLettings.co.uk (from TripAdvisor). The winning market secured over 700 votes, beating off competition from the other 12 renowned Christmas Markets shortlisted for this prestigious award including Manchester, Bath, and Edinburgh Christmas Markets.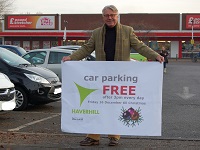 05 Dec 2016
Drivers will be able to take advantage of free parking in Haverhill from 3pm every day during the week before Christmas in all of the car parks run by St Edmundsbury Borough Council. The offer starts on Friday 16 December, giving the weekend 'free from 3' as well as the rest of the week in the run-up to the big day.
05 Dec 2016
Residents on Moreton Hall who will vote for a new St Edmundsbury Borough ward councillor in a by-election on 15 December are reminded that they will need to go to Moreton Hall Community Centre to cast their vote.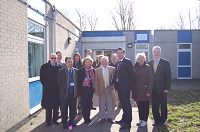 29 Nov 2016
Residents on the Howard Estate in Bury St Edmunds will be able to find out more about the latest proposals for a new community centre in a second consultation event next Thursday 8 December.