Budget aimed at increasing prosperity and protecting services
22 Feb 2018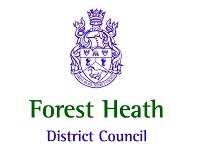 Councillors have unanimously backed proposals aimed at protecting high quality services, creating prosperity and meeting national and local financial challenges.
Members of Forest Heath District Council have supported proposals designed to grow the local economy and continue investment in local communities, at their meeting last night, 21 February.
Due to good financial planning and investing in opportunities such as the Toggam Solar Farm, which brought in around £300,000 last year (after repayment of the investment), councillors can also follow their long term budget plans and keep Council Tax the lowest in Suffolk.
This will see the average household in Forest Heath paying around 7p extra a week (£3.85 total a year) next year or 9p a week (£4.95 a year) if they live in a Band D property.
Councils are facing a challenging time nationally as Government funding to authorities from the revenue support grant will drop to zero in 2020. The majority of Councils nationally are increasing Council Tax to help protect services in the face of reduced funding.
The proposed budget will help the Council to continue to deliver current high quality services, invest in creating jobs and supporting communities while, unlike some other authorities, avoiding reducing services.
The Council, along with St Edmundsbury Borough Council, has already transformed how it serves local residents by sharing services and saving annually in excess of £4 million.
As well as transforming services both Councils have also adopted more innovative and investment behaviours to support prosperity of communities, business, and the local economy.
They now have given the support of The Rt Hon Sajid Javid, MP, Secretary of State for the Ministry of Housing, Communities and Local Government to form a new single Council for West Suffolk in 2019. This will bring even more savings and efficiencies but also mean the new Council will more easily be able to boost the local economy, support job creation and invest in local communities while protecting services. It will also give the Council a louder voice in championing communities nationally.
The new council will also be able to better manage growth in West Suffolk which not only brings better outcomes for residents and income to the Council but means more money can be spent on services such as housing or investing in local community initiatives.
The Council also supported a strategy to invest in and manage growth across West Suffolk to bring wide benefits for residents and businesses. This is to make sure the Councils can support businesses, drive jobs and bring benefits to our communities while providing an income to protect services and further investment.
The planned increase in Council Tax was also in last year's budget proposals and would have to be made whether the Council formed a single council or not to meet the national reduced funding.
Councillor James Waters, Leader of Forest Heath District Council, said: "Making every pound stretch as far as possible is part of our council's DNA. But we have never been just about keeping the lights on. We want to provide high quality services while investing in projects with our communities to their improve health and wellbeing as well as making sure we continue to grow our economy. This budget makes sure we can protect services while creating prosperity."
Forest Heath District Councillor, Stephen Edwards, Portfolio Holder for Resources and Performance, said: "Forest Heath is seen nationally as leading transformation of Local Government. While many authorities are cutting services and increasing Council Tax by the maximum we have invested in schemes such as Toggam Solar Farm which has provided an income of £300,000 this year and will rise to £700,000 by year 10. Our proposed budget means we can continue to drive jobs, improve the economy and work closely with our communities to invest more in local initiatives with our residents. At the same time our forward planning means we have been able to keep our Council Tax to the lowest in Suffolk so that we can meet the financial challenges without reducing services. No one wants to put up Council Tax but the majority of Forest Heath residents will be paying around 7p a week extra or £3.85 a year. At the same time we will be able to build on our successes and invest in more opportunities that help to manage growth and continue to bring prosperity to Forest Heath."
---