Parking charge increases paused as council continues to back local communities
18 Feb 2021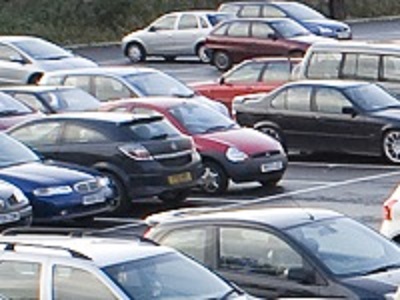 West Suffolk Council continues to help local communities during COVID-19 as it continues to pause any increase in parking charges agreed to be introduced a year ago.
As part of the legal procedure notices have gone out with the updated prices but no final decision has been made on the date that the new charges will start. The law requires notices to include a date, but this simply allows the council from that date to apply the already agreed charges when it thinks it is right.
While the notice says from 12 April no final decision has been made and the Cabinet will keep the situation under review.
Since the pandemic the council has kept parking prices either free or at the lower rate and brought in discounted tickets for residents who found it hard to park. The increased charges were due to come in during April 2020.
Volunteers, key and NHS workers that have been vital to tackling the pandemic have been also been able to park for free as part of a special agreement with the council.
The council has also been helping local businesses access £85 million in business grants and giving advice so that, where possible, companies can continue trading. Markets have continued to be run from last year to help people shop safely and support the local High Street. At the same time the council has put in measures on local streets to help people keep COVID safe and have helped get vital funding for local Business Improvement Districts which also support local traders.
Parking charges are used to maintain car parks, which also cost around £1 million in business rates. The money is also crucial to help pay for services that provide vital services in towns to keep them safe, clean and attract visitors.
During the pandemic the council has progressed plans to improve car parks in Newmarket with All Saints resurfacing complete and improvements to Grosvenor Yard imminent. In addition, measures to improve the availability of parking bays in Brandon and Moreton Hall have been put in place.
Councillor John Griffiths, Leader of the Council, said: "We have been at the forefront during the pandemic of supporting our businesses and communities in both practical and financial ways. This ranges from for example helping our businesses access millions of pounds in grants and rates relief while  making sure the most vulnerable in society get food, medicine and support. While this has cost the council we continue to pause increases to parking charges that were originally approved for implementation in April 2020 to further help our communities and businesses. We have also taken the opportunity during the pandemic to bring in changes and improvements to parking which residents have asked for. We want to reassure people that whilst we need to go through this legal TRO (Traffic Regulation Order) process, any final decision about when to actually introduce the deferred increases to car parking tariffs will only be made once the exit from lockdown and route to recovery is clearer. This will continue to be kept under review and, in the meantime any increases will continue to be deferred.
---