Press releases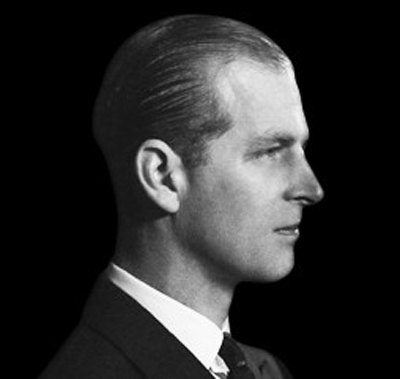 9 April 2021
It was with deep sorrow and regret that we heard the announcement of the death of His Royal Highness The Prince Philip, Duke of Edinburgh. On behalf of councillors serving West Suffolk Council, as well as residents throughout our area, we send our sincere condolences.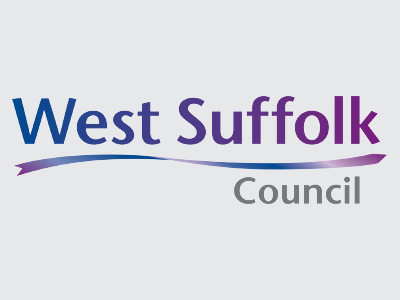 9 April 2021
Work on behalf of Anglian Water to a new drainage system at Grosvenor Yard car park and resurfacing and relining works by West Suffolk Council will start later this month.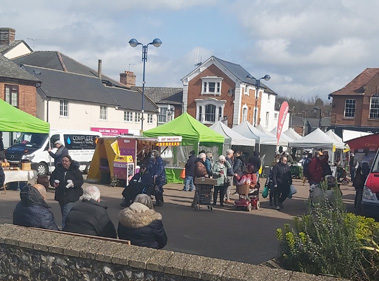 7 April 2021
West Suffolk Council will be welcoming all the traders back to its markets from 12 April, encouraging people to shop local and to support town centres while keeping COVID safe.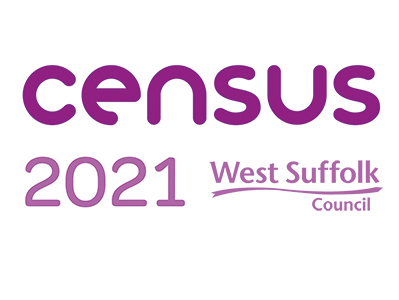 1 April 2021
There has been a great response to Census 2021, but to avoid getting a knock at the door from a field officer – get on and fill in your census this Easter weekend.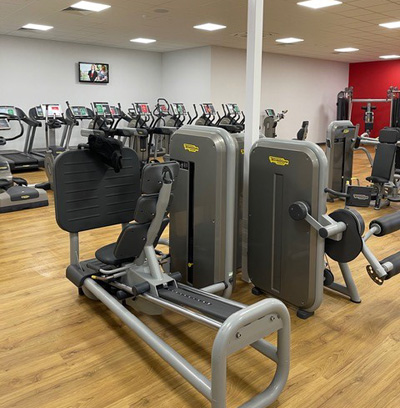 25 March 2021
Brandon Leisure Centre will be reopening its doors and a newly refurbished gym on 12 April (subject to the Government's road map), as the first phase of the 44-week project, designed to bring community health services alongside improved fitness facilities, is completed on time...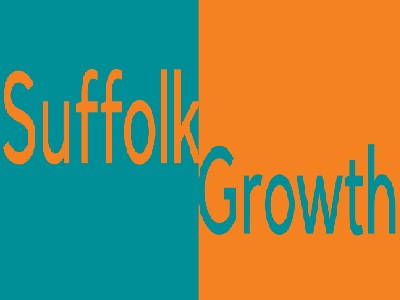 25 March 2021
A funding boost for a range of initiatives to aid the recovery and continued economic prosperity of town centres and local businesses has been secured by West Suffolk Council.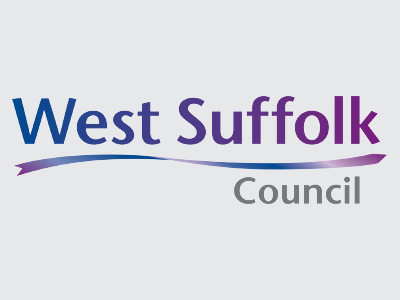 25 March 2021
An independent review of all residential parking zones in Bury St Edmunds is now underway.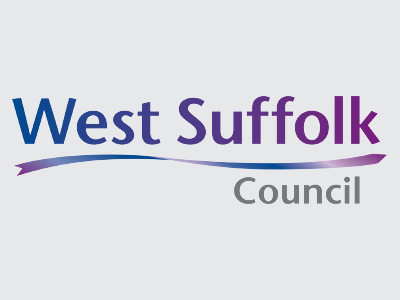 23 March 2021
With cafes and restaurants set to be allowed to serve customers outdoors from 12 April, a scheme designed to support businesses will see an historic street close to traffic for longer hours from next month.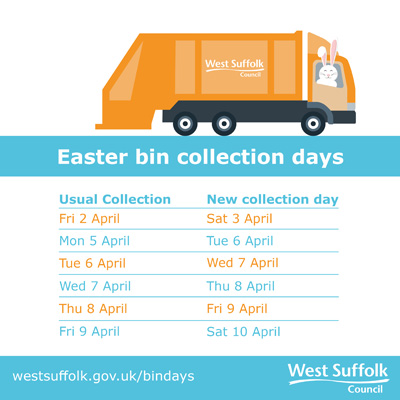 23 March 2021
Bin collections in West Suffolk will be one day late from Friday 2 to Friday 9 April because of the Easter holidays.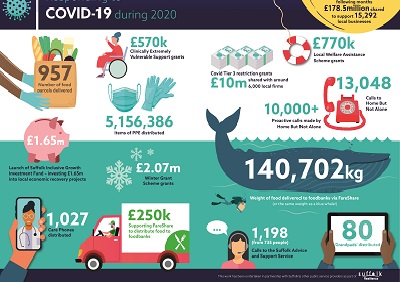 23 March 2021
West Suffolk Council supports today's national day of reflection.