Budget aims to protect services and prosperity in St Edmundsbury
21 Feb 2018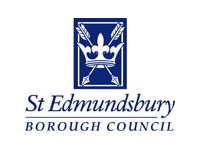 Councillors have agreed a budget which protects services, aims to grow the economy and continues the authority's investment in local communities.
Members of St Edmundsbury Borough Council supported the budget proposals at their meeting on Tuesday, 20 February.
Despite reduced Government funding, the proposals include freezing any Council Tax rise. As well as helping local tax payers, it also supports transition in the creation of the new West Suffolk Council in 2019.
The Council, along with Forest Heath District Council, has already transformed how it serves local residents by sharing services and saving annually in excess of £4 million.
As well as transforming services, both Councils have also adopted more innovative and investment behaviours to support prosperity of communities, business, and the local economy.
Investing in local communities and managing growth in West Suffolk not only brings better outcomes for residents and income to the Council, but means more money can be spent on services such as housing or investing in local community initiatives – such as social prescribing in Haverhill or encouraging new housing and business developments.
The funding Government gives Councils through revenue support grant is due to reach zero by 2020 and authorities will need to raise local income to replace this through local fees and charges, business rates growth or Council Tax. Currently Council Tax makes up around 1/5th of the budget.
The Council also backed a strategy to invest in and manage growth across West Suffolk to bring wide benefits for residents and businesses. This is to make sure the Councils can support businesses, drive jobs and bring benefits to our communities while providing an income to protect services and further investment.
Councillor John Griffiths, Leader of St Edmundsbury Borough Council, said: "Our budget puts our communities and the ambitions of St Edmundsbury and West Suffolk at its heart. This budget, with our investment strategy, will not only mean we will continue to deliver high quality services for our residents but allow us to invest further in community projects as well as increasing jobs, prosperity and wellbeing in our area."
St Edmundsbury Borough Councillor Ian Houlder, Cabinet Member for Resources and Performance, said: "Our Councils in West Suffolk are seen as leading the way in transforming local Government. Many Councils, in light of the changes to Government funding, have been cutting while we have invested to create local job opportunities, support the economy and bring wider benefits to our communities. This budget continues that so we have an income to support and protect services while finding even more ways to boost the local economy. At the same time we plan to freeze Council Tax and carry on working in our communities with residents on initiatives such as social prescribing to bring real health benefits. However, our challenges continue with increased demands on services such as housing and we will continue to work to meet those needs. In addition, proposals for the new single council will also bring greater benefits building on the good financial position we have created."
---