Welcome to West Suffolk

When I moved to West Suffolk with my family from Devon I was taking over as the first Joint Chief Executive of two neighbouring and aspirational councils who wanted to transform what they did to better support their communities. Since then Forest Heath District and St Edmundsbury Borough have moved a long way in a short time. We have been investing in our communities and businesses to support the local and national economy to create prosperity. At the same time we have moved from sharing services to being in the process of forming a single council for West Suffolk.

We are 'West Suffolk' – we speak with one voice to Government, to partners, to our LEPs, business, private and public sector partners. West Suffolk is a strong partnership which has a real and very solid presence recognised at county, regional and central government levels. All of which is fine and makes us an exciting organisation to work for and shape which you can read more about us as you go through the documents highlighted on this site. But the one thing you cannot see from the documents is the great community we have both at the councils and across West Suffolk. We are very much a team, supporting one another, championing our communities and area.

So what is the West Suffolk Leadership Team expecting from you as Assistant Director apart from all those essential skills you'll need to demonstrate? For a start we're looking for a flexible, 'no boundaries' approach to work. You need an understanding that we need people who don't wait to be asked before reaching out to support other services, councillors and communities. Someone who understands matrix working and management and uses it. We need people who can deal with the complexities of staff serving two councils which are soon to become one and the challenges that may bring. Not to mention the even more complex world of overlapping and interlocking projects, priorities, systems and relationships. And, most importantly of all, your Leadership Team colleagues will want you not only to be a key and vocal member but also to know that you can deliver . . . real, on the ground results which make things better for the various communities and businesses who rely on us as well as bringing in revenue and transforming services.

People say the only unchanging thing in local government is that change happens . . . all the time. If you want to be driving and deciding what that change is rather than being a passenger we want to hear from you. If you have the experience, skills and embrace the opportunities that change brings then we can offer you a fascinating, challenging, always interesting workplace here in West Suffolk. Come and help write the next chapters in the West Suffolk story.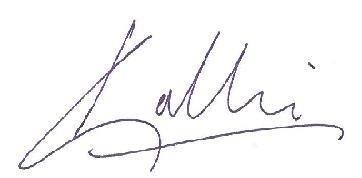 Ian Gallin
Chief Executive