Case study 2 - Eat Out Eat Well awards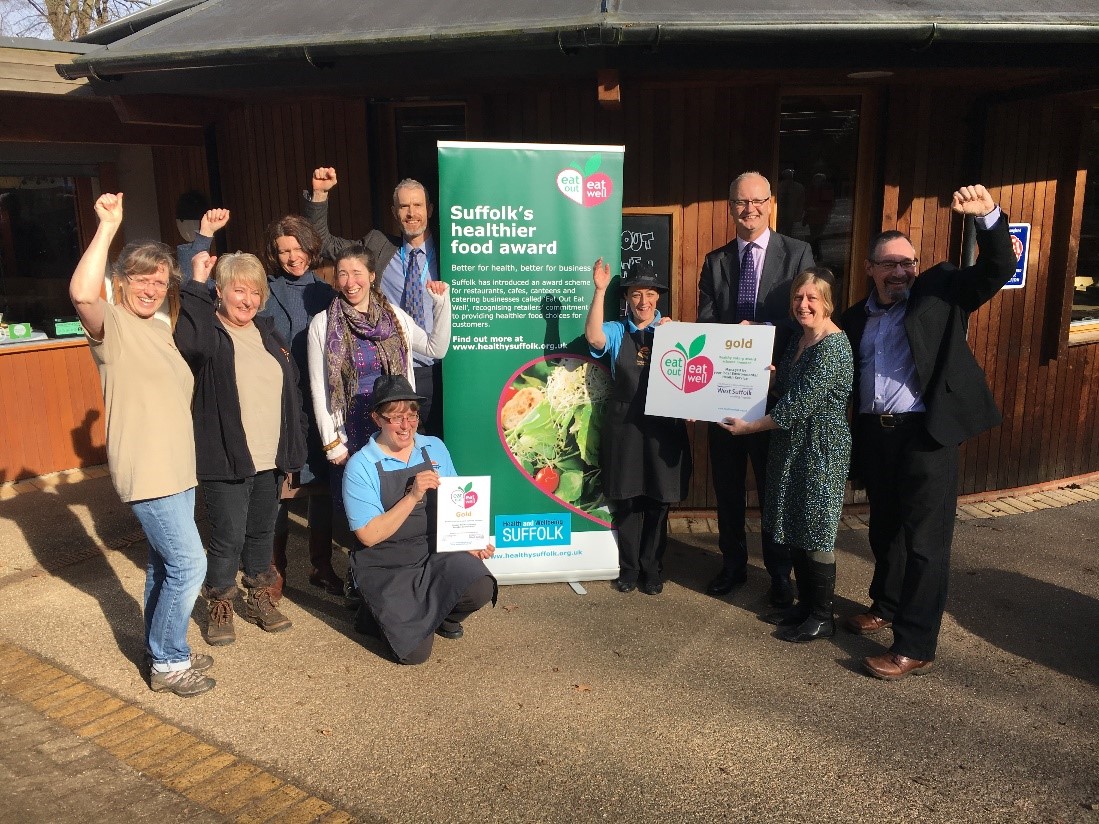 The Suffolk Eat Out Eat Well Awards were launched at Center Parcs, Elveden in January 2016. The scheme recognises the efforts of eligible food businesses to actively promote healthier food choices to their customers as part of their business and menus. West Suffolk has been at the forefront of the scheme, assessing and presenting 32 awards out of a Suffolk-wide total of 58 (by 24 February 17).  In addition, promotional events have been organised by West Suffolk, including:
a presentation of the Suffolk Eat Out Eat Well Award scheme to MPs at the West Suffolk Food Fair held at the Houses of Parliament in April 2016;
MP Jo Churchill presenting awards to Amigo's and The Place To Eat (Glasswells) in Bury St Edmunds, on 19 August 2016, and
MP Matthew Hancock presenting awards to the Jockey Club Catering at the Rowley Mile Racecourse and the Rutland Arms Hotel in Newmarket on 14 October 2016.
The associated publicity, including that posted on our West Suffolk Environmental Health Facebook page, and the continued efforts of the commercial environmental health team during their routine food hygiene inspections is helping to develop numerous further leads from businesses interested in being assessed for the award.
Details of successful businesses can be found at: Eat Out Eat Well - Award winners