Haverhill LifeLink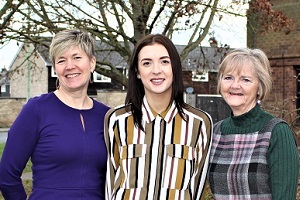 Haverhill LifeLink supports those living in and around the town by aiming to connect people to the many social activities, clubs and groups that are on offer in the community.
Haverhill LifeLink includes:
up to six sessions with your LifeLink Coordinator, after the initial meeting
access to the Haverhill LifeLink drop-in providing an opportunity to meet other like-minded people
build your own personal action plan around what is important to you.
Open to anyone over 16
 You can get involved in something they have an interest in and would enjoy.
There are a range of benefits which include:
improved mental health and wellbeing
meeting new people and developing new friendships
feeling healthier and fitter
learning new skills
opportunities for volunteering and employment.
Where you can find us
Our coordinators meet participants at a variety of places around the town, such as at a doctor's surgery, at The Burton Centre, at Abbeycroft Leisure Centre and at the Next Door Café. The time and place for each session is decided between the coordinator and the participant.
Activities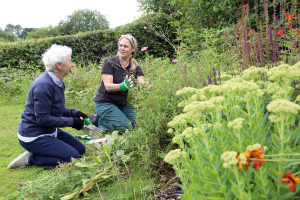 Activities can include:
debt and benefits advice
volunteering opportunities within Haverhill
health and fitness groups, such as walking, cycling and dance
support groups
arts and culture groups
history groups
sports clubs and activities.
Haverhill LifeLink is free
However, some of the groups and clubs that you might like to get involved in may have a small charge. But this can be discussed at your meeting with your LifeLink coordinator.
How to get involved
Contact one of our LifeLink coordinators Abi Morris, Charlotte Staples or Elaine Hewes.
For queries and verbal referrals phone 07976 798194, 07967 670602 or 07967 670592
Generic email, queries, referrals and referral forms to be emailed to info@haverhill-lifelink.co.uk
If you cannot complete a referral form online, print off, complete and post a PDF referral to: Kim Barnes-Clark, LifeLink, West Suffolk Council, West Suffolk House, Western Way, Bury St Edmunds IP33 3YU.
Haverhill LifeLinkserves patients registered at Christmas Maltings and Clements surgery and Haverhill Family Practice.
You can refer yourself by completing a self-referral form:
GPs, professionals and organisations can also make referrals by completing a: