LifeLink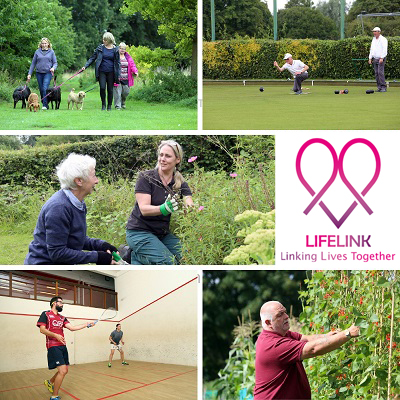 LifeLink connects people to social activities, clubs, groups and local services that are on offer in their local community. LifeLink coordinators coach participants on a one-to-one basis, working together to find each person's ways to improve their wellbeing and meet their needs.
It is a free service for anyone over 18 years old.
There are a range of benefits which include:
improved mental health and wellbeing
meeting new people and developing new friendships
feeling healthier and fitter
learning new skills
opportunities for volunteering and developing employability skills.
GPs, primary and secondary services and supporters or mentors within the community can refer to the service. Individuals can also self-refer.
Participants work on a one-to-one basis with a health coach who supports them in identifying and accessing local services, groups, clubs or activities that can help address social issues or needs.
To find out more visit the page for your area.
| LifeLink area | Surgery where patients are registered |
| --- | --- |
| Brandon LifeLink | Brandon Medical Practice, Forest Surgery and Lakenheath surgeries |
| Bury Rural LifeLink | Botesdale, Stanton and Woolpit surgeries |
| Bury Town LifeLink | Angel Hill, Guildhall, Mount Farm, Swan and Victoria surgeries |
| Haverhill LifeLink | Christmas Maltings and Clements surgery and Haverhill Family Practice |
| Mildenhall LifeLink | Market Cross, Reynard and White House surgeries |
| Newmarket LifeLink | Rookery, Oakfield and Orchard House surgeries |
| Sudbury Rural LifeLink | Glemsford, Guildhall – Clare, Lavenham, Long Melford and Wickhambrook surgeries |
| Sudbury Town LifeLink | Hardwick House and Siam surgeries |
If you are not yet registered at a GP surgery, select the scheme most local to where you live.