COVID-19 support for communities
Last updated
03 July 2020
Supporting the community response to COVID-19
We recognise that people want to help the vulnerable in their community and we are here to help.
Visit our Volunteering page.
Home, But Not Alone
Anyone who is vulnerable, at home and with no other support from family or friends available to them, can call the Home But Not Alone freephone 0800 876 6926 which is staffed from 9am to 5pm, seven days a week. From Monday 6 July this will change to 9am to 5pm Monday to Friday.
West Suffolk Council staff provide a response to the calls from residents in its area and the aim is, where possible, to identify a solution in a local area, whether that's signposting to a shop that takes phone payments and delivers food, to matching people who are vulnerable with local community support to help with things like delivering groceries, medication or essential household goods, in line with Government social distancing guidelines.
West Suffolk Council asks community support groups in the area to email families.communities@westsuffolk.gov.uk so that they can help coordinate this.  
Find out more at: Suffolk County Council - Home, But Not Alone
Tribe Volunteer
In addition, the Home But Not Alone service has launched a free app, called Tribe Volunteer, to help connect people who want to volunteer in their communities with neighbours who are most in need. The service will mean willing volunteers, charities, town and parish councils, community and religious groups can all log their details and offers of support on a free app, called Tribe Volunteer which can be downloaded from Apple App Store and Google Play Store.
The Home, But Not Alone service was created by partners from Suffolk's councils, police, health bodies and charitable organisations which come together as the Collaborative Communities Board.
Funding support and guidance
West Suffolk Council already works with many voluntary community sector groups.
We have made additional funding available through our councillor locality budgets and changed some of the rules so that we can get swifter support to some of the community groups emerging to respond to the COVID19 crisis. You can contact your local councillor to discuss: details on how to contact your councillor
You can also contact our Families and Communities Team by emailing families.communities@westsuffolk.gov.uk who can also direct you to other funding sources and guidance.
Community Action Suffolk - COVID-19 Response - Communities has a range of guides, toolkits, and useful information for community groups. It includes advice on handling cash and safeguarding.
Reflections on the Suffolk community response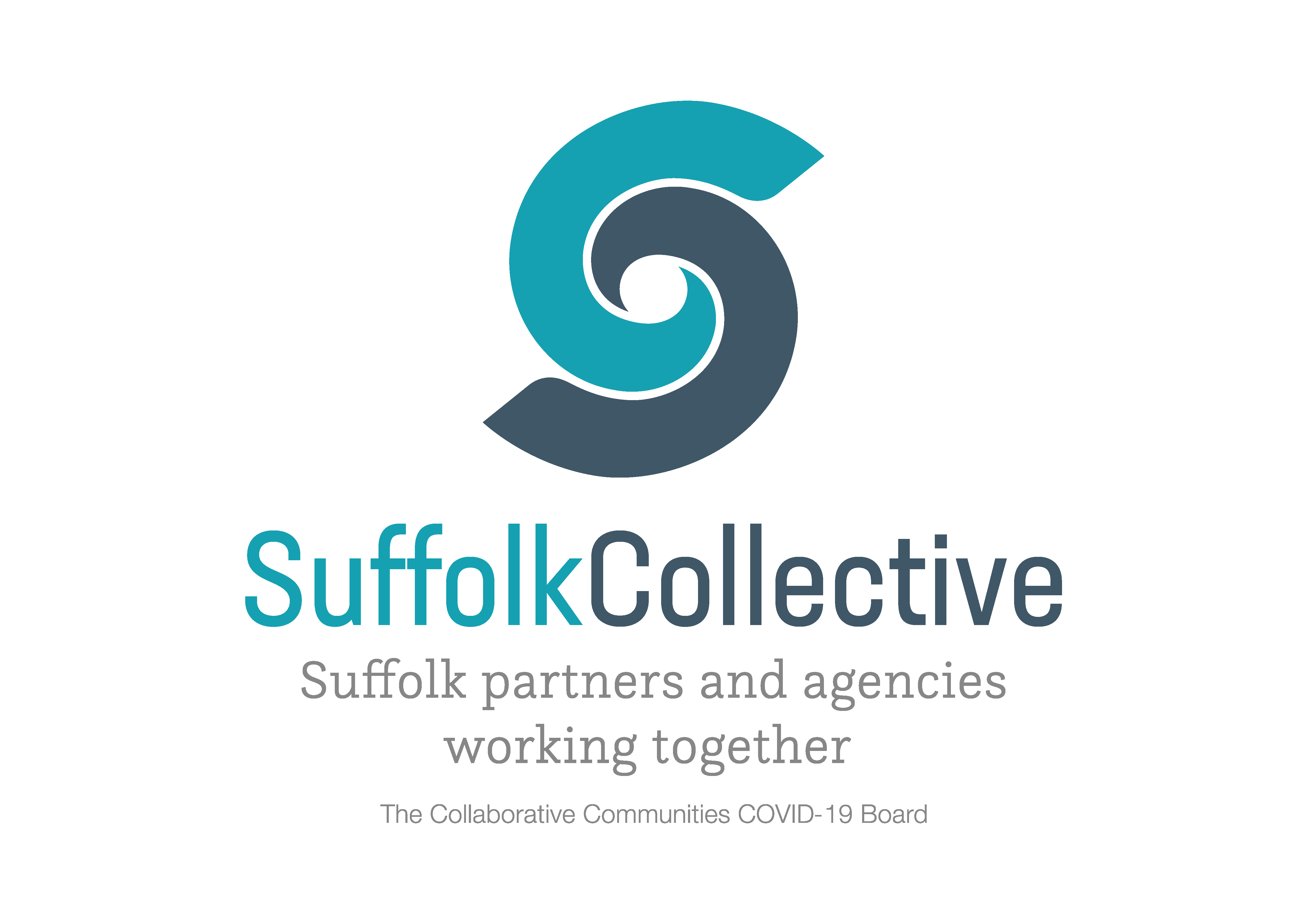 The Collaborative Communities COVID-19 Board is responsible for supporting local communities in Suffolk during the coronavirus pandemic.  It is now planning for the 'recovery' or 'restoration' phase of COVID-19. 
They want to capture what worked well and what could have worked better, from everyone involved in the response so far, in other words the key strengths and weaknesses of the COVID-19 community response in Suffolk. They also want to ensure that they consider the key opportunities, in terms of building on what has worked well, and threats (the things that might impact on the recovery from the impacts of COVID-19 in Suffolk). By doing this in partnership we can design an effective recovery plan and, should there be any further outbreaks, ensure a seamless community response.
They are keen to get your perspective to feed into the plan and this can be done in two ways:
You can complete this short Reflections on the Suffolk Community Response to COVID-19 survey, or
You can join us for one of two online 60 minute discussion groups on this topic:

Thursday 25 June at 2pm
Monday 29 June at 6pm.
To book onto one of these sessions please email jade.read@eastsuffolk.gov.uk
The closing date for the survey is 30 June 2020 and your answers will help form a report to the Collaborative Communities Board on the community response to COVID-19 and help develop a recovery plan for Suffolk.
If you have any questions about this survey, please email CCBCOVID19@suffolk.gov.uk
National Lottery Fund announcement (added 22 May )
The Government's new Coronavirus Community Support Fund opens for applications at 10am on Friday 22 May.
This new funding stream makes available £200m in Government funding that will be aimed primarily at small to medium organisations in England.
The fund has two key objectives:
To increase community support to vulnerable people affected by the COVID-19 crisis, through the work of civil society organisations.
To reduce temporary closures of essential charities and social enterprises, ensuring services for vulnerable people impacted by COVID-19 have the financial resources to operate, and so reduce the burden on public services.
Grants will allow organisations to meet service costs, where they are experiencing increased demand and/or short-term income disruption. Grants will also allow organisations to refocus services to address more immediate beneficiary needs in light of COVID-19.
Please see our funding pages for further details and to apply – these will be on our website from 10am on Friday 22nd May.
Voluntary, community and social enterprise sector COVID-19 Impact Survey
Community Action Suffolk released the second Suffolk Voluntary Sector COVID-19 Impact Survey to allow Suffolk organisations in the voluntary, community and social enterprise sector to have information accessible to help make businesses decisions in a very challenging climate. This closed on 3 May. the results will be published on the Community Action Suffolk website
For more information visit: Community Action Suffolk - Suffolk Voluntary Sector COVID-19 Impact Survey April 2020
Charity premises grant - village and community halls (update 16 April 2020)
The Government has confirmed that charities which would meet the criteria in regard to having a premises with a rateable value of less than £51,000 will be eligible for a cash grants of £10,000 or £25,000 per property. As such this means that many of our village halls and other community groups with their own property meeting the criteria will receive such a grant to support them through this time. Eligible organisations are being contacted by the team at West Suffolk Council and the council expects to award over £950,000 to groups in this sector as part of over £34m of grants payable to retail, hospitality and leisure sector.
Sport England - Community Emergency fund
Sport England has opened applications to a £20 million Community Emergency Fund