First public meeting of MALAG attracts strong turnout
14 Jul 2015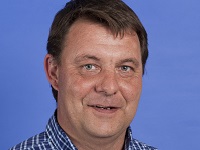 Around 60 residents packed into the Jubilee Centre in Mildenhall on Friday for the first public meeting of the Council-led Mildenhall and Lakenheath Airbases Group (MALAG). 
West Suffolk MP Matthew Hancock gave an update on behalf of The Government, while chief executive of Forest Heath District Council, Ian Gallin spoke about the potential for the RAF Mildenhall site to capitalise on opportunities following the £120m upgrade of the A11.
Work to fully understand the impact of the changes at both RAF Mildenhall and RAF Lakenheath is progressing ahead of a Ministry of Defence announcement in September as to whether it will retain RAF Mildenhall for military use.
The MALAG meeting also provided an opportunity for residents and businesses to ask questions about the work that has been undertaken so far.
Cllr James Waters, leader of Forest Heath District Council who chairs MALAG said: "The Mildenhall base is just one part of our wider vision for the town and surrounding area. This is our a chance for our area not just to capitalise by attracting new businesses off of the back of the A11 upgrade, but to seek better infrastructure improvements, national investment and devolution to let us get on with the job ourselves.
"Let's not forget that while RAF Mildenhall is to close, RAF Lakenheath is expanding, and we will need to understand and push for the infrastructure improvements to meet that need. The RAF Mildenhall site meanwhile is a prime example of the Government's One Public Estate programme which is about releasing land and property to stimulate economic growth, regeneration, new housing and jobs.
"We are already looking to change the shape of the urban landscape with the groundbreaking Mildenhall Hub bringing public services to one key central location close to the town centre, saving taxpayers' money while making services more accessible and convenient. We have the vision, the ambition to make our town, and our area even better and our communities have a huge part to play in all of this.
"I was not surprised to see around 60 members of the public taking an interest and asking questions at our first public MALAG meeting. Their support and involvement has been really rewarding and we will continue to work with our residents and businesses and we will continue to represent their voices at a national level where we are holding the MOD to a September deadline and arguing for local people to decide the future of the site.
"We all agree Mildenhall must not be mothballed. We all recognise that there are opportunities to be grasped. We are working closely with key local partners which include among others Suffolk County Council, the LEPs, the USAF and our MP – all of which puts us in a very strong position going forward."
West Suffolk MP Matthew Hancock said: "Even before the announcements over the two bases back on 8 January, Forest Heath District Council was looking to the future, and planning for the delivery of public services to communities for the next 100 years. Public consultation over the Mildenhall Hub will launch next month – and it is that kind of forward thinking that will enable residents and businesses to be fully prepared for the closure of RAF Mildenhall from 2019, as well as any impact on public services that may follow though the expanded role of RAF Lakenheath."
A further public meeting of MALAG will be announced in due course and will be held in the late afternoon early evening to give the opportunity for more people to attend. For more visit www.westsuffolk.gov.uk/usafe
---