Local representatives meet Government to discuss future of US air bases
17 Aug 2015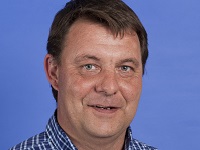 Representatives of local councils, businesses and colleges have met Government officials to continue discussing the future of RAF Mildenhall, RAF Alconbury and RAF Molesworth.
The third meeting of the Mildenhall, Alconbury and Molesworth (MAM) Working Group was also attended by the RAF and US Air Force. Among the issues discussed at the meeting in Huntingdon were the likely timescales for decisions on the possible future Defence uses of the sites and options for their use if not required for Defence.
The US Department of Defense announced in January that it would withdraw from its base at RAF Mildenhall and move to RAF Croughton the activities currently located at RAF Alconbury and RAF Molesworth.
At the meeting USAF explained its plans: no changes in personnel numbers until 2019, and any hand-over of sites unlikely before 2021-22. MOD explained that any decision on the future of the sites would be made as part of its overall review of the Defence estate, which is due to be completed in 2016.
MOD will continue to work with local councils to ensure any decision takes into account local strategic planning issues and wider Government drivers. Local council representatives put the concerns of local people to the meeting, including their desire not to see sites "mothballed", and stressed the need for economic development in the region. Among suggestions for the sites was a plan to build a further 1,400 homes at RAF Alconbury.
The group's next meeting will be in late October/early November, but if MOD has any further information to share with local partners about the future of the sites, this will be done before the meeting to help local decision-making about service provision and planning.
Cllr James Waters, leader of Forest Heath District Council said: "The positive news is that the MOD is listening to the views of our communities and businesses and completing a thorough review of the RAF Mildenhall site and the options for its use if not required for British Defence purposes. While we had been led to believe that the MOD announcement could be made in September, and would have preferred that, I understand the mammoth task they are undertaking in terms of the MOD's estates review.
"We are working for the long term gain for the local area. We will continue to work with the Government and the MOD to ensure the long term future of the RAF Mildenhall site is one that is beneficial to our local area and I remain optimistic that we have put forward a very strong argument to gain the support for improved infrastructure which will again bring long term benefits for our residents and businesses. "We are still round the table negotiating and putting forward the views of our communities.
"We still have time on our side and I still have confidence that Mildenhall and the surrounding area will thrive long after the base's closure."
---