Discover the Past, Present and Future of The Abbey of St Edmund
07 Jan 2019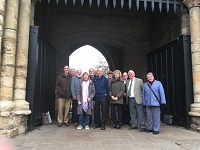 Next year marks 1000 years since The Abbey of St Edmund was founded, but people can discover more about its past, present and future when the findings of two major studies are revealed for the first time later this month.
All of the historical and archaeological information about the Abbey has been gathered together for the first time in a new Heritage Assessment, while a Conservation Plan will help shape its future for generations to come.
Both studies were commissioned by The Abbey of St Edmund Heritage Partnership and their findings will be made public at a one day conference on Saturday 26 January from 10am to 4pm at St Edmundsbury Cathedral. Places are limited and tickets are on sale.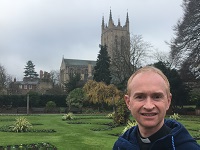 Reverend Canon Matthew Vernon, Chairman of the Heritage Partnership, said: "We live in a wonderful area but it's sometimes easy to overlook just what important a role Bury St Edmunds has played both nationally and internationally over hundreds of years. Its religious and historical significance began with St Edmund who was martyred in 869 AD and the Abbey subsequently established in his honour. Its significance continued when it became the birthplace of Magna Carta establishing the freedoms that are now ingrained in modern democracy.
"Of course there is also great excitement about the possibility that St Edmund himself may be buried under the site of the old tennis courts. There will be the need for further research, including scans across the whole area, and all the necessary statutory permissions before that question can be fully answered.
"But there's so much more of the Abbey story that hasn't been fully told or appreciated, and there is also so much that can be done not only to preserve what we have left of the Abbey, but also to interpret and tell its story to future generations. That is why these studies, jointly funded by Historic England and St Edmundsbury Borough Council, are so important and why we are delighted that we will soon be able to share their findings later this month."
Cllr Robert Everitt, Cabinet Member for Families and Communities at St Edmundsbury Borough Council said: "You only have to look at the St Edmund Day celebrations as an example of how proud and passionate people in and around Bury St Edmunds are of the area's history and identity. It's a part of our heritage and part of our town's significance on the world stage. That's why I'm looking forward to the Past, Present and Future conference later this month when the fascinating results of these two studies will be shared alongside insights into the various potential projects that we hope will follow."
The Abbey of St Edmund Past, Present and Future one day conference is supported by the University of East Anglia.
Places are limited. Tickets cost £20 (£10 for students, under 25s and unemployed) and include lunch. The charge will help to cover the costs of the conference. They can be bought at www.whatsonwestsuffolk.co.uk/whats-on/event/4548/the-abbey-of-st-edmund-past,-present-and-future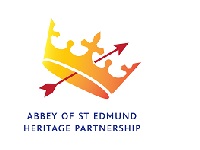 The Abbey of St Edmund Heritage Partnership is led by St Edmundsbury Cathedral in collaboration with St Edmundsbury Borough Council and nearly 20 other local and regional public, private and voluntary organisations.
---