The myths and misunderstandings around Universal Credit
07 Jan 2019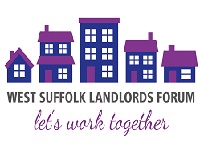 Landlords are being encouraged to sign up to a free forum where they can discuss Universal Credit and the support that exists for them and their tenants.
The West Suffolk Landlords Forum will also talk through some of the urban myths and misunderstandings around Universal Credit when it meets later this month.
Cllr Sara Mildmay-White, West Suffolk councils Cabinet Member for Housing said: "Universal Credit can easily apply to a landlord's existing tenants and any number of changing circumstances that may occur in their lives. It applies to a couple starting a family, or to some one who loses their job or people going through a period of poor health. It doesn't indicate an unwillingness or inability to pay.
"The Department of Work and Pensions Universal Credit has now introduced Universal Credit across West Suffolk. The last thing any of us want is tenants being evicted from their homes and more people living in temporary accommodation, which is why we are so keen to work with our local landlords.
"The West Suffolk Landlords Forum is the perfect place for landlords to raise and discuss any issues or concerns and for us to highlight the various support that we and our partners can offer."
The meeting will also discuss other topics including updates on new legislation as well as landlord obligations when it comes to repairs.
The West Suffolk Landlords Forum meets four times a year with the subjects for discussion decided by the landlords themselves.
It next meets on 30 January from 4pm to 6pm at West Suffolk House in Western Way, Bury St Edmunds.
The forum is open to all private landlords in the West Suffolk area, whether they own a large portfolio of properties or just one or two. It is free to attend and offers the chance for landlords to share their own examples of best practice.
It is organised and hosted by West Suffolk councils. Places are limited. To book your place email landlords@westsuffolk.gov.uk
---