More people using Bury St Edmunds town centre car parks
24 Jul 2019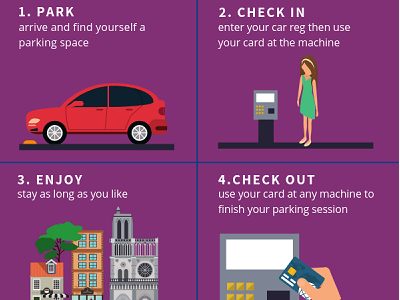 Data from the first four weeks of a parking trial in Bury St Edmunds has revealed nearly a five per cent increase in people using the town car parks.
The Flexi-Park pay on exit scheme was already operating well in Ipswich and Diss when West Suffolk decided to use it for a trial in St Andrews short stay car park. The system went fully operational the week of 24 June.
West Suffolk Council manages close to 4000 town centre car parking spaces in Bury St Edmunds, including the 363 spaces at the Flexi-Park.
Figures from those car parks found there were 172,355 parking transactions in the town centre between 24 June and 21 July – up 4.6 per cent on the same period last year. 
Flexi-Park is being trialled after business – represented by OurBuryStEdmunds - raised concerns that they were missing out on trade because people were leaving to make sure their parking ticket didn't run out. It is designed to encourage people to shop for longer as they aren't restricted by how much change they have in their pocket, and can pay for their parking when they leave. 
Since its installation, Flexi-Park has been used on 11541 occasions, with 837 customers having stayed longer than the previous limit of three hours. It was anticipated that there would be displacement from St Andrews Carpark into other car parks from people choosing other long or short stay options. Use of this car park over the four weeks of the trial is down on the same period last year.
Cllr Peter Stevens, Cabinet Member for Operations at West Suffolk Council said: "The important message is that not only are people still coming to Bury St Edmunds, but use of our town centre car parks is also up by a significant amount during the period in which Flexi-Park has been in operation.
"We are aware that Flexi-Park has presented a change to users and there have been some technical issues which we have worked to address. We are listening to customer feedback, we have improved the machine instructions and we will be installing an additional check out machine in the next week or so help alleviate the problem with queuing.
"We know there have been calls for us to use a camera or barrier based system. The Council looked at both before this trial. The ANPR cameras are not compliant with Civil Parking Enforcement – the transfer of powers from police to councils which is due to come in. In simple terms this means we would not be able to enforce parking using evidence from these cameras. 
"Barrier systems are more costly to install and have a higher ongoing cost so we need to know that there is the demand for this type of parking - which is why we have the trial. 
"It is still early days and we continue to monitor use across all of our car parks while OurBuryStEdmunds and town centre businesses encourage their customers to make use of pay on exit and spend longer in Bury St Edmunds."
---