Creative course for new market businesses
23 Sep 2019
A free seven-week training programme to enable creative craftspeople to become market traders is to start early next month.
West Suffolk Council is working with community artist Louise Gridley to offer the programme, which is designed to help creative craftspeople develop the necessary skills to run their own viable business. Makers will work towards launching their market stall businesses at the Bury St Edmunds Christmas Fayre and will receive an additional six weeks of free market pitches and support to enable them to trade successfully on the markets across West Suffolk.
The free training programme run by Louise Gridley starts on Friday 4 October and there are still a few places available.
"If you are a maker, artist or craftsperson with a craft to sell but are lacking skills or confidence in turning your passion into a business, then we would love to hear from you," said Louise. "There is a wealth of creative talent in our region but no one place to showcase this. The market presents an ideal platform for makers to demonstrate their skills and sell their crafts."
Cllr Peter Stevens, West Suffolk Council Cabinet Member for Operations, said: "This is a fantastic opportunity not only for the individuals, but for our markets too. A good market adds to the vibrancy of a town centre by bringing people in to shop. We want our markets to be successful but recognise that in order to do so they need to sell a strong mix of items, some of them unique, in order to pique people's interest. Adding a craft element should help our markets appeal to an even wider audience."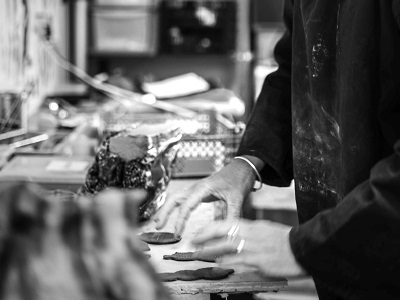 The Market Makers Training programme is running alongside another initiative launched this summer to hold monthly Sunday Makers Markets.
The next Makers Markets are planned to return in 2020 from March to October.
If you are and established maker and would like to be involved in these events, or you would like to find out more about the training programme, please email art@louisegridley.com
---