Newmarket and Hundon go to the polls on Thursday 30 January
01 Jan 2020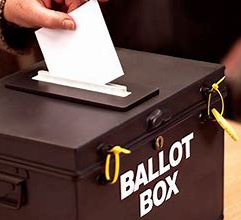 Newmarket and Hundon residents will be heading back to the polls on Thursday 30 January.
Newmarket residents will be casting three votes. One vote will be on the Newmarket Neighbourhood Plan, and will ask the question 'Do you want West Suffolk Council to use the Neighbourhood Plan for Newmarket to help it decide planning applications in the neighbourhood area?'
A second vote will be to elect a new Suffolk County Councillor to represent the Newmarket and Red Lodge Division left vacant following Cllr Robin Millar's resignation, after being returned as MP for Aberconwy in the 12 December General Election.
The third vote will be to elect a new West Suffolk councillor for Newmarket North ward which Cllr Robin Millar has also resigned from.
There will also be a by-election in Hundon on the same day, to elect a parish councillor.
In all there will be 15 polling stations which will be open from 7am to 10pm on Thursday 30 January.
The referendum and election notices will be published on Friday 20 December and polling cards will be sent out early in the New Year giving electors details of the method they have chosen to use to vote. The choices are voting in person at a polling station, voting by post or voting by proxy. More details are on the West Suffolk Council website at www.westsuffolk.gov.uk/elections
---