Mixed news over bases announcement
08 Jan 2015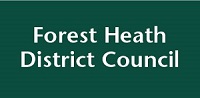 The leader of Forest Heath has said the district will rise to the challenges following the announcement by the U.S. Government over the two American airbases.
Following a review and months of uncertainty, the U.S. Government has announced its decision to close RAF Mildenhall while expanding RAF Lakenheath.
The closure of RAF Mildenhall results in a net loss in military and civilian jobs at the two bases, and a reduction in the numbers of USAFE families living in the community.
Cllr James Waters, leader of Forest Heath said: "We have enjoyed a strong relationship over the years with the American Air Force and are delighted that this is to continue. The USAFE contributes significantly to the local economy so the expansion of RAF Lakenheath, and with it the U.S. Government's commitment to the site as part of its long term plans, is very welcome news. But this happiness is obviously tempered by our sadness that Mildenhall is to close.
"Both announcements mean huge changes to the landscape of Forest Heath – but I am optimistic that with every change there are opportunities for reinvention, growth and investment. We will look to ensure not only that these opportunities are taken, but that any future plans for the bases are the right ones for the people of Forest Heath.
"We will work with the Ministry of Defence, West Suffolk MP Matthew Hancock Minister of State at the Department for Business, Innovation and Skills, and the Government's 'One Public Estate' Programme to ensure that, if it no longer has a military use, any regeneration of that base releases land and property to stimulate continued economic prosperity.
"We will also be working with local businesses, local communities. We already have a strong working relationship with both the Greater Cambridgeshire and Greater Peterborough LEP and the New Anglia LEP, and I am confident that we will be able draw on their support and involvement over the coming years to ensure we secure Government funds towards the vitally important rebirth at the RAF Mildenhall site.
"Both the closure and the expansion will also impact on our own plans for housing and jobs and inevitably on Suffolk County Council's school provision. As well as liaising with USAFE and the RAF over the changes themselves, Forest Heath will now endeavour to work with the County Council and our other partners to address their impact in terms of the community, economy, education and housing."
---