Impact and opportunities from RAF Lakenheath expansion
06 Feb 2015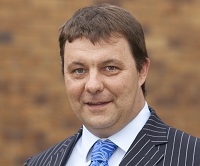 Forest Heath District Council is to work with USAF and other partners, to gain a greater insight into the impact and opportunities of the RAF Lakenheath expansion.
The Pentagon has announced the arrival of the F-35 and an increase in personnel at the base – and while the commitment to Lakenheath is welcomed, Forest Heath recognises that it will need to work to understand exactly what this will mean to its local communities.
Leader of the council Cllr James Waters said: "We have been swift to establish a lead role to ensure that our local communities and businesses have their say over the future of the Mildenhall site, and that the MoD, which owns the site, understands our desire for a quick decision.
"Now, we need to have detailed discussions to fully understand the growth proposed for Lakenheath, and the impact that this move may have on our local residents. We need to understand the time scales envisaged for this expansion. We will then feed all of this information back to our communities.
"We were all saddened by the Pentagon's announcement on 8 January that it is to close RAF Mildenhall. It has been important in the weeks since then, to look to the future and start the ground work, to bring residents, businesses, partners and politicians together to work in unity to ensure the area thrives long after the base closes.
"I am heavily involved with the Government's Mildenhall, Alconbury and Molesworth Working Group, which is chaired by our West Suffolk MP Matthew Hancock, Minister for Business, Innovation and Skills, and which held its first meeting at the district council offices in Mildenhall last Friday (30). We have also announced the dates for three meetings to discuss the impact of the Mildenhall closure with representatives from residents groups, parish councils and businesses.
"Amid all of this, however, the potential impact of the RAF Lakenheath expansion has not been forgotten. We will be seeking discussions with the USAF, Suffolk County Council who are responsible for schools and highways, and some of our other close partners over the coming months, to allow us to work with our communities in readiness for any change this expansion may bring."
---