Positive future for Forest Heath housing market
02 Mar 2015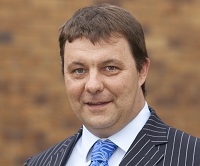 Property developers, registered providers and letting agents anticipate a strong demand in the housing market in Forest Heath to continue beyond the departure of the US Airforce from RAF Mildenhall after 2019.
They were speaking at a workshop, hosted by Forest Heath District Council to explore the impact of the RAF Mildenhall closure on housing.
Cllr James Waters, leader of Forest Heath said: "The clear message from this meeting was that despite the closure, Mildenhall, and Forest Heath as a whole, are expected to continue to see strong demand for homes, particularly from families. There will still be a need for more housing and employment, and more infrastructure to go with it – but in the short term there is also a need for more clarity and information from the MOD on the future of the base.
"The housing professionals all backed Forest Heath's push for a quick decision from the MOD as to whether the site will have a military future. We believe that there will be a bright future for the base, and our shared long term vision for the site will become clearer over the months ahead, working with the local community, businesses and our partners.
"There is still a lot of work to be done, but it was a very positive meeting. We have listened to the housing sector, and will next be meeting with business and community representatives in the coming weeks to further discuss the impacts and opportunities that the base closure will bring. The outcome of those discussions will be presented to the next meetings of the Government's Mildenhall, Alconbury and Molesworth Working Group."
---