Community and businesses have their say over base
13 Mar 2015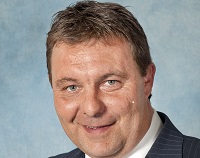 Community groups and local businesses have reinforced Forest Heath's demand that RAF Mildenhall is not mothballed when the base closes.
The Ministry of Defence which owns the site, this week told a second meeting of the Government's Mildenhall, Alconbury and Molesworth (MAM) working group, that it would give an answer by September, as to whether the base would have a military use. Forest Heath District Council has argued that the future of the site should be decided at local level – a view that was backed as the council held the last of its three engagement sessions this week.
Leader of Forest Heath District Council Cllr James Waters said: "We have now held three engagement sessions to look at the impact and opportunities presented by the base closure to our local housing market, our communities and finally, on our local businesses. These have been very well attended – community groups, parish councils, charities, local businesses, the Local Enterprise Partnerships, Suffolk County Council, property developers, registered providers and letting agents have all had their say and we will be talking to them again in the months and years ahead.
"The key message from them is that they are confident Forest Heath can rise to the challenge, and continue to prosper, but they want us to keep them involved and informed. Our chief executive Ian Gallin and myself are attending the MAM meetings, chaired by our West Suffolk MP Matthew Hancock and making sure we have a local influence on the national decisions that will be made. We will then be feeding back as more information becomes available.
"Our communities agree with us that if the site is redeveloped, infrastructure including transport, health and education will need to be included at an early stage in the development. Their chief concern is that the site is not mothballed by the MOD – it is the drum that I have been beating at both MAM meetings to date.
"Our businesses are backing our move to seek greater clarity over how this closure will be phased out, as well as more information over the expansion of RAF Lakenheath in terms of timescales, phased delivery, and the necessary infrastructure that will be required to make that work.
"In parallel to all of this, we are working on an economic impact study with both the LEPs, SCC, Breckland District Council and East Cambs District Council to gain a greater insight not only into the likely impact of the base closure but how that may be countered. We are also working on research into the growth potential that may be achieved following the recent £120m dualling of the A11 corridor. This should give us a clearer indication as to possible future uses for the site.
"Progress is being made, there is a long road ahead but we are working together with our communities, our businesses and our partners to ensure we achieve the best possible outcome for Mildenhall, for Forest Heath, for West Suffolk and for East Anglia as a whole."  
The full outcome of the engagement sessions will be published on the council website by 26 March.
---