Consultation on leisure centre car park capacity
19 Dec 2019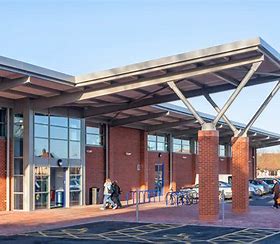 Consultation is about to begin on measures aimed at creating car park capacity at a popular leisure centre.
Newmarket Leisure Centre which is owned by West Suffolk Council, is undergoing a £1.8m upgrade. Customer engagement at the design stage highlighted a strong wish for improvements to current car parking arrangements. While the options for physically increasing the size of the car park are limited, the council agreed a two-step approach which it is about to begin delivering.
Currently there are no restrictions on length of stay at the leisure centre car park and it has been suggested that some users are occupying spaces for lengthy periods without visiting the leisure centre or Academy, making it difficult for customers to park.
Following customers' comments, signs are being put up notifying all users of plans to introduce a three hour parking limit with no return within three hours. The waiting period would apply between 9am and 6pm Monday to Sunday. Assuming there are no objections, the restrictions would come into effect from 10 January and would be enforced by West Suffolk Council parking attendants.
The measures come as phase two of the upgrade begins. Once the work is completed in the spring, the effect of the regulations will be assessed to see if they have answered the need.
To make a representation on the proposal, please contact parking@westsuffolk.gov.uk
---