Don't lose your voice
01 Jul 2020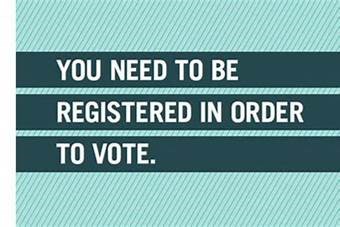 Electors in West Suffolk are being urged not to lose their voice on decisions that affect them by checking their electoral register details are up to date.
With Police and Crime Commissioner elections taking place in Suffolk in May 2021, West Suffolk Council is contacting every household to tell them how to make sure they can vote.
This year's canvass, which is carried out by law, is taking place during a challenging public health situation. The council is working to public health guidelines, including using email addresses and mobile numbers where they have been supplied for the purpose, and by observing strict safety measures.
Cllr John Griffiths, Leader of West Suffolk Council said,
"We are asking residents to keep an eye out for a message from the council, to make sure the details we have on the electoral register are right.  The message may be an email, text or posted form, depending on the information you supplied last year, and includes a unique code that allows you to go online to securely check and update your details.  
"It is really important that everyone who is entitled to vote is able to do so and we are asking for your help in supplying the necessary information. Making sure the process goes smoothly is particularly helpful in the current public health situation, and for example will help avoid the need for home visits from canvassers."
This is the first year that the annual canvass is sending email and text messages using information supplied by electors on last year's form. Although not foreseen then, the 2020 canvass is taking place during a challenging public health situation and all electors are being invited to give these details for electoral purposes only so they can be contacted electronically.
The first electronic messages will go out on 6 July. Please check your junk mail if you are expecting an email and it has not arrived. Postal forms will be sent to any undeliverable email addresses with the first postal dispatch on 15 July.
In particular, people who have moved recently are being asked to check the details held for their address. Research indicates you are less likely to be registered than those who have lived at the same address for a long time. Across Great Britain, 92 per cent of people who have been at their property for more than 16 years will be registered, compared to 36 per cent of people who have lived at an address for less than one year.
If you're not currently registered, your name will not appear in the messages you receive. To register, follow the instructions in the information we'll send you in the post or, even more conveniently, go online at www.gov.uk/register-to-vote .
There is more information about registering to vote at https://www.electoralcommission.org.uk/i-am-a/voter.
Any residents who have any questions can visit www.westsuffolk.gov.uk/canvass2020 or contact the West Suffolk Elections Team elections@westsuffolk.gov.uk
---