West Suffolk idling campaign goes national
16 Oct 2020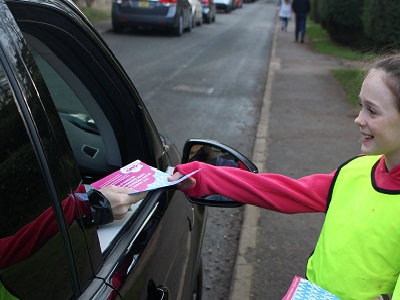 A campaign run in partnership with West Suffolk Council and local schools to try to cut harmful toxic emissions from vehicles, has been turned into a national initiative.
Idling occurs when a driver is parked with their engine running. Where it happens outside schools, it exposes children to excessive toxic fumes. Long term exposure can cause asthma in children and stunt their lung growth, which can impact on their health for the rest of their lives.
Earlier this year, the council worked with Cool World Consulting to take the anti-idling message into four schools. All four schools - Guildhall Feoffment Primary School and St Edmunds Primary School in Bury St Edmunds, Great Barton Primary School and West Row Academy – came forward after the council in 2019, said it was looking to work in partnership with schools where idling is an issue.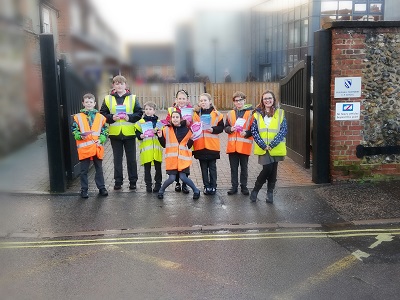 The campaign worked with students to educate them on the dangers of vehicle idling, so that they would then teach that message to their parents, grandparents or other guardians. All four schools held a special assembly which looked at the issue of idling, pollution and health. School children then designed their own posters to help spread the message that idling is bad for their health. Pupils in each of the schools' road safety teams, together with teachers and council environment officers, patrolled the streets outside their schools, thanking drivers who weren't idling and asking drivers who were, to switch off. They also handed out leaflets and car stickers to motorists. The council meanwhile sent information to other schools across West Suffolk.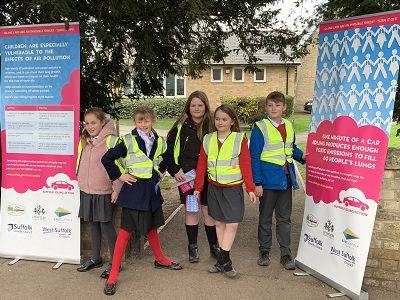 Now Cool World Consulting has used its work in West Suffolk to develop its national initiative Cleaner Air Sooner, which has been backed with funding from the international philanthropic organisation, the Clean Air Fund.
Lucy Harbor from Cool World Consulting said: "The campaign in West Suffolk showed just how effective children are at encouraging behaviour change. One hundred per cent of the drivers they spoke to switched off their engines, helping the pupils in Suffolk to breathe cleaner air. We are delighted that this now features as one of the case studies in our programme. And our toolkit for idling, which is now being promoted to schools across the country, builds on the learning from the project in West Suffolk".
Nationally idling is linked to air pollution which Public Health England estimates is a contributory factor in some 40,000 early deaths every year.
West Suffolk Council has a statutory duty to monitor air quality across the district and although the air quality is generally good the council is committed to improving this further.
Councillor John Griffiths, Leader of West Suffolk Council said: "According to UNICEF a large percentage of exposure to pollutants can be found on the daily school run – and the impact on children's health from fumes from vehicles including idling is huge. That is why this work, which is just one part of our efforts to cut air pollution and tackle climate change, is so important and why I am delighted that it has been developed into a national initiative. I would also like to thank everyone involved here in West Suffolk." 
Imogen Martineau, UK Portfolio Manager at the Clean Air Fund, said: "It's well known that children are especially vulnerable to air pollution whilst their lungs are still growing and developing. Every improvement in air quality in and around schools will deliver benefits to young people in both the short and long term. That's why we're supporting this innovative initiative."
If your school would like to be involved in this campaign, please visit https://www.cleanerairsooner.org  to sign up.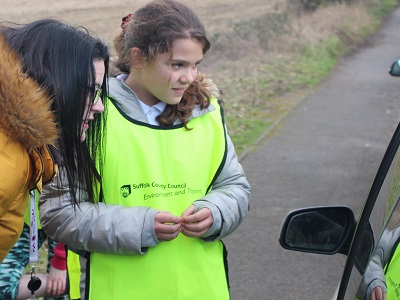 ---