Barley Homes growing successfully as new crop of housing put forward
16 Dec 2020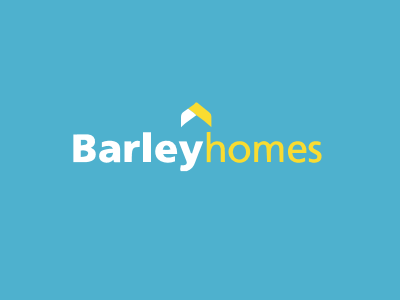 Housing company Barley Homes is successfully moving forward according to a report to Cabinet with houses being built and funding for a new site in the pipeline.
Barley Homes Group Ltd is the housing company owned by West Suffolk Council, established to develop much needed housing, affordable homes and wider benefits for the community.
Development, such as two sites currently being built in Haverhill, not only helps bring housing development and high-quality affordable homes forward, but also creates an income for the council as well.
West Suffolk Council Cabinet heard, at their meeting on Tuesday, the progress the developer has made and supported the opportunity to invest in building more homes on a site in the Rougham area.
Despite COVID-19, Barley Homes has made good progress with contractors working on both sites at Stonemill Park and Westmill Place in Haverhill.
Westmill Place is on track to complete construction by October 2021, with completion at Stonemill Park scheduled some six months later. Both providing a total of 19 affordable homes. W H Brown will begin marketing of Westmill Place after Christmas. Together the sites will bring forward 63 homes, protect local paths and is predicted to bring £805,910 for the council.
Good progress is also being made on bringing forward development at Great Barton and also College Heath Road in Mildenhall.
In addition, Barley Homes is working alongside the council to acquire and develop a site in the Rougham area. The site has outline consent for 13 homes and, following consideration of full planning permission, it is hoped to start development from Autumn next year. This would include 30% affordable homes.
Cabinet agreed to increase the investment facility to Barley Homes by £1.75 million to acquire and develop the latest pipeline site. The estimated return to the council would be £330,000 after the investment is paid back by Barley Homes Ltd (an 18% return on investment) as well as the provision of much needed homes for West Suffolk.
Councillor John Griffiths, Leader of West Suffolk Council, said: "I am really pleased that Barley Homes is not only starting to build homes but has sound plans and an exciting pipeline moving forward. This is part of the council's ongoing investment in West Suffolk to help provide the right kind of much needed homes for our local communities while at the same time bringing in income, to help support services. Without initiatives like Barley Homes, housing sites such as these might not otherwise come forward to provide the levels of quality affordable housing and the variety of homes local communities need."
Councillor Sara Mildmay-White, Cabinet Member of Housing at West Suffolk Council and Chair of the Barley Homes Shareholder Advisory Group said: "This is a very positive business case and shows that Barley Homes is delivering and will play an important part in providing much needed homes and high quality affordable ones. in the future in West Suffolk. Barley Homes plans look to achieve a strong housing mix, creating homes for people of all ages including those who are living on their own, as well as families. Despite COVID-19 our contractors have been able to get on site and I look forward to welcoming our new residents."
---