£1million for cosy, green Suffolk homes
02 Dec 2020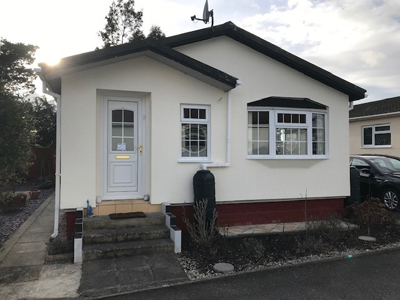 Suffolk residents are set to benefit in two ways following recent Government announcements about its Green Homes Grants.
The Green Homes scheme, which is designed to help make homes more energy efficient, offers vouchers to households to get energy saving work done and also invites councils to bid for funding to run home energy efficiency projects.
A Suffolk consortium bid led by West Suffolk Council has been awarded over £1 million from the Department of Business Energy and Industrial Strategy for five projects to be installed by 31 March 2021.
The funding will help insulate 50 owner occupied and privately rented park homes in West Suffolk, insulate and install renewable heating in 48 socially rented properties in Babergh and Mid Suffolk, retrofit external insulation in two properties in East Suffolk, install solid wall insulation in 10 properties in Leiston and Sizewell and install insulation and heating measures in 73 social housing homes managed by Flagship Group.
Meanwhile, the Prime Minister has announced that the Greener Homes voucher scheme for homes has been extended to March 2022, giving households an extra year to apply for up to £5,000 towards energy saving measures. https://www.gov.uk/guidance/apply-for-the-green-homes-grant-scheme
Cllr John Griffiths, Leader of West Suffolk Council said,
"Here in Suffolk, we have a strong track record, both individually and as partners, in addressing climate change. The window for making this bid and for delivering the projects was extremely tight. But, because we collaborate so well and because it is a priority for us all, these schemes were ready and, I am delighted to say, were successful in securing the funding. It is available to householders through the Green Homes scheme and discovering how you could benefit is fairly simple. Moreover, by making your homes more energy efficient, you could be warmer, save on fuel bills and, of course, do your part in reducing carbon emissions."
Megan Gonsalves, Energy and Sustainability Manager for Flagship Group, said,
"We're always looking to embrace a greener, cleaner approach to our thinking, homes, and across our business. This work will mean significant savings our customers involved and will help us to achieve our goal for all our homes to be EPC C by 2030. It's an exciting step forwards and, thanks to the Suffolk Consortium's successful bid, we're one step closer to improving the future for our customers and communities, as well as the future of the planet."
---