Support payments available for those told to self-isolate on low incomes
24 Dec 2020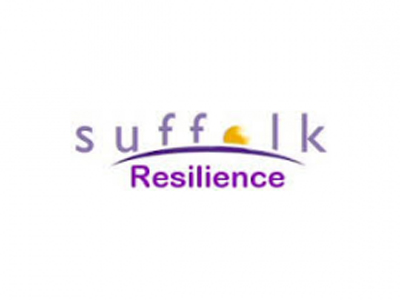 More residents on low incomes or benefits can now get financial help if they are told to self-isolate due to COVID-19 as Suffolk councils extend support payments to help more people.
Previously Test and Trace Support payments could only be given to people meeting certain criteria, including on benefits. Now Councils across Suffolk have extended this, using their discretion, to help those on low incomes but not on benefits.
Councils across Suffolk are helping administer the Government grant scheme to help people remain at home and do their bit to reduce the spread of COVID-19.
Details about the Test and Trace Support Payments can be found on district and borough council websites and how to apply for it. This is part of a range of measures that councils across Suffolk have introduced to support communities and businesses during the coronavirus pandemic, which includes the new Suffolk Support and Advice Service phoneline to help those facing financial difficulty.
If you have been contacted by NHS Test and Trace and told to self-isolate on or after 28 September 2020, you are under a legal obligation to do so, and could be eligible for a £500 Test and Trace Support Payment.
Those who are eligible will need to meet all the following criteria:
You have been told to self-isolate by NHS Test and Trace on or after 28 September 2020.
You have responded to your notification from the NHS Test and Trace and engaged with the service by providing the legally required information.
You are employed or self-employed.
You cannot work from home and will lose income as a result.
You are currently receiving at least one of the following benefits: Universal Credit, Working Tax Credit, income-based Employment and Support Allowance, income-based Jobseekers Allowance, Income Support, Housing Benefit and/or Pension Credit, OR (under the new discretionary powers) you have a household income of less that £37,400 (couple or single parents) or £19,200 (single person) and have savings of less than £3,000.
You made your application within 14 days of the last day of your NHS test and trace self-isolation period.
Applications are made for one person only and any further applications within the same household must be made by each individual. Payments are subject to tax but not National Insurance. People must make the application within 14 days of the last day of their NHS test and trace self-isolation period.
Applicants should ensure that they have the below information available before starting the application: 
NI number 
Your 8 digit test and trace ID number 
Your most recent bank statement, proof of self-employment or wage slips.
If asked for by Test and Trace you must self-isolate by law and failure to do so would mean you would be no longer eligible for the payment and steps will be made to recover the funds. Please visit the NHS Test and Trace website for more details of the NHS Test and Trace self-isolation requirements for those:
testing positive
those who have been in contact with someone who has tested positive and now has been told to self-isolate by NHS Test and Trace
Visit your district or borough council websites for details on how to apply for the £500 Test and Trace Support Payment:
Additional help, including financial, is also available from Suffolk Support and Advice Service. This additional help is available for those facing financial difficulty or needing support – especially for those who have never asked for help before.
On 1 October 2020, the Suffolk Support and Advice Service phoneline was launched to help people across the county access information or support relating to debt, benefits, housing or employment. The phoneline is funded by Suffolk Public Sector Leaders and has been developed by Suffolk-wide partners on the Collaborative Communities COVID-19 Board, which is part of the Suffolk Resilience Forum. This support service is in response to the financial impact that COVID-19 has had, and continues to have, on families across Suffolk.
Citizens Advice Suffolk Alliance, which includes the eight Citizens Advice Bureaus across Suffolk, and Anglia Care Trust and Ipswich Housing Action Group are delivering advice and support to people through a single phone line. Call handlers will use resources and information from across many local organisations and specialist providers, which can be tailored to individual needs. 
People can contact the Suffolk Support and Advice Service on 0800 068 3131 between 9am to 5pm Monday to Friday or go to: https://www.suffolk.gov.uk/coronavirus-covid-19/suffolk-advice-and-support-service/
Suffolk County Councillor Matthew Hicks, chair of the Local Outbreak Engagement Board (LOEB), said: "This pandemic is sadly putting some Suffolk families and residents in financial difficulties. I know that some have never faced these pressures before, and have never needed to seek support or benefits.
"But I want them to know that there are services available to support them, and this new telephone number is the first call to make if you are worried about debt, benefits, housing or employment.
"Suffolk councils have been at the forefront of supporting our communities and businesses during the challenges of COVID-19. They are dedicated to carry on helping our communities stay safe and support our residents."
---