Suffolk's public sector leaders have today announced a £100k fund to spark net zero innovation across the county.
27 Sep 2023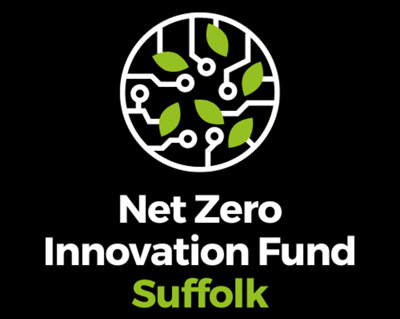 The 'Net Zero Innovation Fund' will provide grants to businesses for innovative solutions that drive the county towards its net zero target.
Successful applicants will act as a beacon for other organisations to follow and help to secure Suffolk's standing as a pathfinder for net zero innovation.
The fund is being coordinated by the Carbon Charter, Suffolk's hub for sustainable business. It has been launched as one strand of a package of work to deliver the Suffolk Climate Emergency Plan, which sets out the shared ambition of a net zero county by 2030.
"Here in Suffolk, we, as in many local areas across the UK, are striving to build a sustainable future by helping our businesses and residents to reduce carbon emissions. We anticipate that the Net Zero Innovation Fund will not only contribute to our net zero ambitions, but that technology, materials or processes developed by businesses as an outcome of this fund can be adopted elsewhere. By championing innovation and collaboration, Suffolk aims to become a trailblazer in the journey towards a net zero economy." Councillor Gerald Kelly says, Portfolio Holder for Governance, Regulatory and Environment, West Suffolk Council and Chair of the Environment Portfolio Holders Group.
Championing the role of businesses in helping the county reach net zero has long been a priority for Suffolk's public sector leaders.
Starting today, businesses are invited to express their interest in the Suffolk Net Zero Innovation Fund, with a more detailed application process to follow.
Funding will be awarded to businesses with a concept that…
shows a clear link to net zero transition
is scalable
has potential for data collection and evaluation
can be evidenced as an original idea
can deliver outcomes by the end of 2024.
The application process is expected to be competitive and will be undertaken in successive funding rounds until fully committed. The process will involve the completion of a project summary that will be judged by an independent panel of specialists, followed by a pitch.
Councillor Neil MacDonald, Chair, Suffolk Public Sector Leaders, comments on the significance of this funding opportunity: "This exciting new fund could define sustainable economic growth in the county and give Suffolk businesses the opportunity to be at the forefront of emerging technologies that shape our future. We encourage businesses, big and small, to take advantage of this opportunity to lead the way. Together, we can build a thriving, resilient, and carbon-neutral county."
To find out more information and to apply, visit Carbon Charter
SMEs (small to medium enterprises) looking for general help to decarbonise their operations can also access grants to support this as well as free business consultancy delivered by our partners Groundwork East: Carbon Charter - Net Zero Business Advisor Service
---