Initiative to aid recovery and bring new prosperity to West Suffolk's town centres
25 Mar 2021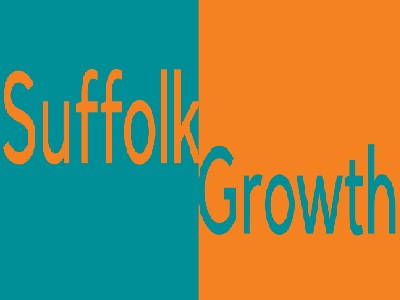 A funding boost for a range of initiatives to aid the recovery and continued economic prosperity of town centres and local businesses has been secured by West Suffolk Council.
The Council has secured £205,000 from the Suffolk Inclusive Growth Investment Fund (SIGIF) to work with town centre partners on an initiative to help manage empty shops. SIGIF is a £1.65m fund allocated by Suffolk Public Sector Leaders (SPSL) and New Anglia Local Enterprise Partnership (NALEP) to support local, place-based economic recovery from COVID-19 across Suffolk. The fund supports projects that respond to the significant impact of COVID-19 on Suffolk's businesses, employees, and our local economy.
The SIGIF funding will be used to do a number of things. This will include working with partners to look at better utilising vacant units in towns as well as explore initiatives to help start-up businesses begin trading and support them to get more permanent premises. It will also look at measures to help cafés and restaurants accommodate and attract more customers, such as outside facilities, while keeping Covid safe.
Cllr John Griffiths, Leader of West Suffolk Council said: "Town centres are one of the areas identified by Suffolk Public Sector Leaders as a priority for our work on recovery, and I very much welcome this investment and have indeed lobbied for it. We recognise the challenges ahead, and will look to use this funding to help the high streets in all of our West Suffolk towns through partnerships with business representatives, town councils and, hopefully, the landlords of many of the empty shops and buildings. We believe in, and are continuing to invest in, the future of the high street as a place where people will come to shop, relax in a café or restaurant, to live, work and enjoy other leisure or cultural attractions such as museums, arts venues and more."
Cllr Susan Glossop, Cabinet Member for Growth at West Suffolk Council, said: "There can be little doubt that this past year has been extremely difficult for most people. Now the vaccine programme brings hope of some semblance of normality and our focus is shifting from paying Government grants for business survival, to helping the recovery and restarting our economy once more. The Council cannot do this successfully on its own. That is why we are calling on landlords and town centre partners to work with us so that we may help them nurture the next entrepreneurs who will develop their businesses to the point where they are able to take the units on a more permanent basis or expand into other vacant units in our town centres."
Cllr Nick Gowrley, Cabinet Member for Economic Development, Housing and Enterprise for Suffolk County Council and Chair of Suffolk's Joint Growth Portfolio Holder Group, said: "We are delighted to be investing and supporting West Suffolk Council to bring a new lease of life into its key towns and support existing and new businesses to develop and innovate."
---