Fire Service training exercise – Bury St Edmunds multi-storey car park
19 Oct 2022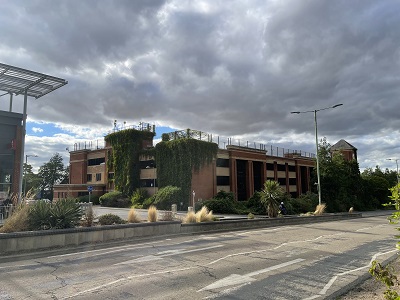 West Suffolk Council is supporting Suffolk Fire and Rescue Service in carrying out a tall building training exercise in the stairwell at the B&Q end of the multi-storey car park in Bury St Edmunds between 6pm and 10pm tomorrow Thursday 20 October.
There will be a number of fire engines parked on the Parkway Surface car park at this time.
As part of the exercise, the fire service will be using artificial smoke within the stairwell. They will prevent car park users from accessing this stairwell during the exercise. Car park users can still access the car park during this time using the stairwell on the cinema side of the building.
Two further training exercises are planned – one for next Thursday 27 October and another for Monday 28 November, again taking place in the evening.
---