Cheers to Greene King in supporting Christmas in Bury St Edmunds
18 Nov 2022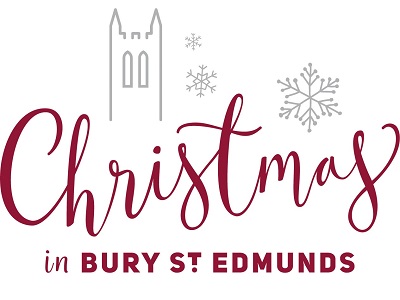 Christmas in Bury St Edmunds has officially begun and festive visitors have even more choice on where to park at weekends thanks to Greene King.
The festive lights switch on organised by Our Bury St Edmunds yesterday (17 November) marks the start of host of Christmas activities in the town designed to bring festive cheer to local communities and boost the tills of shops, restaurants, cafes and other town centre businesses this time of year.
To support this Greene King is making 200 spaces at its car park off Cullum Road available for parking every weekend from 26 and 27 November through to and including Christmas Eve. The car park which will be open from 8am to 5pm is approximately 10-15 minutes' walk from the town centre.
Jo Kreckler, director of corporate affairs and external communications at Greene King, said: "We're really pleased to once again offer our car park at no cost to our local community and those visiting the town during the weekends leading up to Christmas. We hope that by making more parking available, it will encourage more people to come to Bury and support local businesses and our high street."
Town centre visitors can also park and walk from West Suffolk Council's car park in Olding Road. The car park, which is 10-15 minutes' walk from the town centre, is available every weekend throughout the year and provides another 300 spaces. 
Both the Olding Road and Greene King car parks are available in addition to the town centre car parks to ensure there's enough spaces in place to meet demand during the weekends up to Christmas, when the town is at its busiest. There's no charge to use the park and walk car parks.
And there's plenty to enjoy in the town centre in the run up to Christmas including: 
A St Edmund's Day weekend spectacular light show from 17 to 20 November, as part of the celebrations for the 1,000th anniversary of the founding of the Abbey of St Edmund
A Christmas market at St Edmundsbury Cathedral from Thursday, 24 November to Saturday, 26 November.
A Christmas market in the arc Shopping Centre from Thursday, 24 November until Thursday, 22 December.
A gift fair at The Apex from Friday, 25 November to Sunday, 27 November
A Dickensian themed market on Saturday, 26 November.
A Winter Beer Festival at the Constitutional Club from Friday, 25 November to Sunday, 27 November.
An Eco Conscious Christmas and Street market on Sunday, 27 November
Where's Santa – a 20-minute performance for children aged two to seven in the Theatre Royal Christmas Cabin in the arc from Saturday, 3 December to Saturday, 24 December.
A Maker's Market on Sunday 4, December (10am-4pm).
A Farmers Market on Sunday, 11 December (10am-3pm).
The Legend of Robin Hood pantomime at The Theatre Royal Friday, 25 November to 14 January.
A Christmas escape room open daily at The Evidence Room in Risbygate Street.
More details on these and other activities in the local area can be found at Visit Bury St Edmunds - Christmas in Bury St Edmunds and Beyond 
Cllr Susan Glossop, Cabinet Member for Growth at West Suffolk Council, said: "Bury St Edmunds is a wonderful place throughout the year, but it is particularly magical at Christmas and there's lots of festive, fun for people of all ages to enjoy. Like last year this Christmas in Bury St Edmunds has been created by several partners to deliver events over several days in the run up to Christmas for our communities and businesses. We are delighted to have the support of one of the town's biggest employers, Greene King, at what is such an important time of year for so many of our town centre businesses, ensuring there's enough spaces in place to help us meet demand when the town is at its busiest."
For more on town centre parking in Bury St Edmunds visit Bury St Edmunds car parks
---