Help for families this Christmas as free programme is extended
23 Nov 2022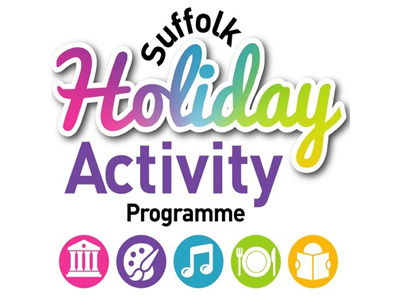 A free programme of holiday activities funded by the Government and coordinated by West Suffolk Council, is being extended this Christmas to other families in need.
Park cooking, film making, football, craft making, pottery painting, roller skating, gardening, woodwork, singing, dancing, Nerf wars, tennis, gymnastics, archery, yoga, and more, all feature as part of the Holiday Activities and Food Programme in West Suffolk.
It is primarily targeted at families who have children or young people who are eligible for benefits-related free school meals.
But West Suffolk Council recognises that there will be other families in financial hardship who are ineligible. It is allowed to use up to 15 per cent of its share of the Government funding to offer free places to families who are in financial hardship but who wouldn't otherwise qualify. Spaces for this are limited and will be on a first come first served basis. Further details on how to apply can be found at West Suffolk Council - Holiday events
Working with over a dozen community partners, the council has drawn up a programme of activities offering 2470 places run over 842 sessions provided across towns and villages. More details of what is on where and when, plus how to book a place, can be found at West Suffolk Council - Holiday events
Cllr Robert Everitt, Cabinet Member for Families and Communities, said: "We recognise that many households have been impacted by the cost of living and we are working through Community Chest, locality budgets and other funding that we have accessed, to support organisations and groups in the community in helping those in need. 
"We know that there will be more families experiencing financial hardship this winter and we will be offering some free places on the Holiday Activities and Food (HAF) programme to them this Christmas.
"The West Suffolk programme offers the chance for children and young people to enjoy a host of creative and sporting activities that will help them to develop new skills and build their confidence. There's also opportunity to learn about food and cooking and to take home the ingredients for a delicious Christmas dinner and Boxing Day lunch that they and their family can enjoy together."
HAF is part of a £220m national programme funded by the Department for Education.
For more on cost-of-living advice and support in West Suffolk visit West Suffolk Council - Cost of living 
---