Public Space Protection Orders continue but licensing policy to expire
20 Sep 2023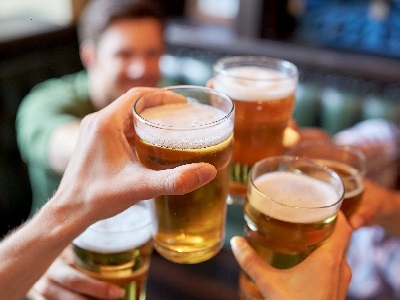 Public Space Protection Orders which give the council and police greater powers to tackle anti-social behaviour such as street drinking, will be renewed across West Suffolk.
But a licensing policy which can be used to limit the growth of licensed premises or their operating hours in an area where problems have been identified, area and will expire in both Bury St Edmunds and Newmarket town centres after a review and public consultation found there was insufficient evidence for it to legally continue.
The outcome of a public consultation on Public Space Protection Orders (PSPOs) across West Suffolk, and the Cumulative Impact Assessment (CIA) areas in Bury St Edmunds and Newmarket, was discussed by West Suffolk Council's Cabinet last night (19th).
PSPOs cover a variety of anti-social behaviours enabling alcohol to be removed from people who are being threatening or abusive in locations across the district including Bury St Edmunds, Newmarket, Brandon and Haverhill town centres.  The legal orders are also in place to stop anti-social use of vehicles in Bury St Edmunds town centre and on Moreton Hall. Elsewhere the district bans dog walkers from taking dogs into certain locations such as play areas and football pitches when the season is in progress.
Cllr Donna Higgins, Cabinet Member for Families and Communities at West Suffolk Council said: "Anti-social behaviour can have a damaging impact on people's lives. It can leave people feeling scared and vulnerable. That's why we work with partners such as the police to address these issues. Police already have certain powers to address crime and anti-social behaviour and PSPOs adds to this such as enabling the confiscation of alcohol from people who are being threating or abusive."
CIAs meanwhile have been in place in place in Newmarket since 2008 and Bury St Edmunds since 2014. A CIA policy is appropriate where a high density of licensed premises (including pubs, clubs, restaurant, off-licences and hotels) or a pattern of extended opening hours, is having a detrimental effect or causing problems in the area. It meant if anyone wished to either extend or apply for a new licence to sell alcohol, the CIA is one of the ways in which they could be asked to put in measures to ensure their business didn't add to existing problems of crime, disorder, health issues or anti-social behaviour.  
Due to changes in the law, CIAs can only be renewed if there's evidence that they are still required.
Having reviewed their use and consulted with residents, businesses, police and other partners, Cabinet agreed there is insufficient evidence for the CIAs to continue. Both CIAs will expire at the end of the year, but the council will keep matters under review and should evidence present itself at a later date to suggest things have changed and a CIA is required, it can reconsult and reintroduce them again.
Cllr Gerald Kelly, Cabinet Member for Governance, Regulatory and Environment at the council, said: "We want residents and businesses to report issues where they feel a licenced premises may be in breach of their licence, such as people being excessively drunk and related anti-social behaviour, so that we can take appropriate action as necessary. The consultation has highlighted that there are issues not being reported to us about specific premises. We will be engaging with residents and businesses to make them aware of what they should report to us and how best to do it."
---