Update on Forest Heath Local Plan
21 Feb 2018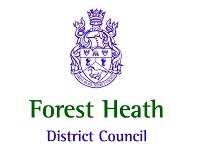 Forest Heath District Council submitted the Local Plan's Single Issue Review of Core Strategy Policy CS7 Overall Housing Provision and Distribution, and the Site Allocations Document to the Secretary of State for examination on 24 March 2017.
Following the hearings in September/October 2017, the Inspectors wrote to the Council in January 2018 raising soundness concerns regarding the overall distribution of housing and possible ways forward.
Forest Heath officers issued a response on 19 January 2018. This set out that of the three options provided by the Inspectors, officers intended to pursue the first, to reconsider the balance of distribution between the towns and key service centres and put forward main modifications accordingly.
At Full Council on 21 February 2018, members considered assessments and findings for all the options. They agreed a preferred option for housing distribution and a preferred approach to inform the preparation of main modifications to the SIR and SALP Local Plan.
The preferred option results in the greatest change in balance with 39% in towns and 35% in key service centres. (The remainder of growth would come from allocations in the Primary Villages and Windfall development). This will be achieved by allocating 450 more homes in Newmarket (a primary school and 5ha of employment), 165 fewer in Lakenheath and 50 fewer in Red Lodge.
Officers will await a response from Planning Inspectors about next steps, which will include preparation of main modifications based on the preferred option together with modifications for the SIR and SALP for public consultation, which will last for six weeks and begin later in the spring.
Council report https://democracy.westsuffolk.gov.uk
---