Suffolk proposes already-planned developments for Investment Zone status
14 Oct 2022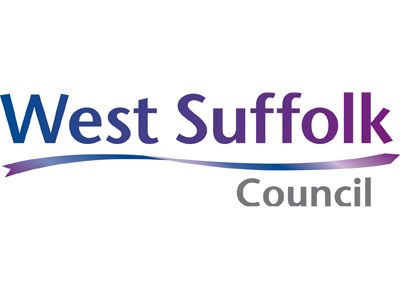 Suffolk County Council, in partnership with the district and borough councils, has today submitted an Investment Zone expression of interest to Government based around sites which are already in existing local plans or have otherwise been identified for development.
The proposal will seek Investment Zone status for sites along Suffolk's key transport corridors of the A14, A12 and A11 and near the gateways to the county in Lowestoft, Sudbury and Mildenhall. No new greenfield sites and no new sites adjacent to Areas of Outstanding Natural Beauty have been brought forward.
The Government launched the process in early October to invite councils to submit their bids by 14th October. Since then, Suffolk Councils have been working in partnership with landowners, the LEP, Chamber of Commerce and key local stakeholders to identify sites that meet the Government's criteria. All the sites submitted in this bid are supported by Suffolk's MPs.
Cllr Matthew Hicks, Leader of Suffolk County Council, said:
"Suffolk has significant potential to contribute to national and international economic growth, but we need to strike a balance between that and protecting and enhancing our environment. These considerations were uppermost in our minds as we developed our proposal.
"That's why we have submitted an ambitious bid around sites already earmarked for development, which will take advantage of the opportunities that Investment Zones will bring, while maintaining our natural environment.
"Unlocking these sites will provide regeneration and growth that will benefit local communities and businesses, as well as demonstrate that Suffolk is a place that can fundamentally deliver on the Government's Growth policy.
"The 12 sites, which will provide a mix of commercial and residential development, are:
Western Gateway Cluster

Suffolk Business Park
West Mildenhall
Haverhill town centre

Ipswich Cluster

Land adjacent to Copdock Interchange
Eastern Gateway
Europa Way
Hadleigh Road
Seven Hills

Lowestoft Cluster

Lowestoft Inner & Outer Harbour

Sudbury Cluster

Delphi Site
Hamilton Road Quarter
Chilton Woods
Cllr John Griffiths, Leader of West Suffolk Council, said:
"The package of sites, including those in West Suffolk, meet the Government's ambitions and criteria for Investment Zones which are focused at accelerating planned growth. Fundamentally these proposals demonstrate that we are an area that can deliver on the national growth policy and West Suffolk is a great location for business.
"These Investment Zone proposals are going forward as they meet the Government's guidance. But at the same time, we of course continue to pursue the delivery of a pipeline of additional initiatives and sites in West Suffolk that will help meet our strategic aims of economic prosperity and wellbeing for our communities.
"Once again we are taking every opportunity to further grow our local economy, including creating the right business environment to encourage investment, skills, infrastructure improvements, jobs and wider benefits for our communities as well as best value for our own assets."
Cllr Steve Gallant, Leader of East Suffolk Council, said:
"East Suffolk Council is committed to delivering economic prosperity, boosting skills and creating jobs across the district. With this in mind, we have identified sites, in the north and south, where there is a clear demand, and the opportunity to enable and accelerate planned growth in a sustainable and inclusive manner.
"Investment Zones support our ambitions and act as a mechanism to attract business, complementing our own initiatives and packages such as the £24.9 million Towns Fund award. We think East Suffolk has a bright future and this latest initiative can be part of that story."
Cllr David Ellesmere, Leader of Ipswich Borough Council, said:
"Investment zone status for sites such as Eastern Gateway and Hadleigh Road will enable us to continue to attract new businesses and jobs to Ipswich and build on our success to date in attracting employers such as Amazon and LDH (La Doria) to the area."
Cllr John Ward, Leader of Babergh District Council, said:
"The government's announcement of Investment Zones is an exciting initiative to boost development and growth, and I am pleased that Suffolk has come together to produce an excellent and credible Expression of Interest. We have chosen locations that will not only benefit most from regeneration, but will also allow sustainable, balanced development while protecting the environment.
"We feel the proposed clusters in Copdock and Sudbury have enormous potential, with the possibility of bringing thousands of jobs to the area. It is also important to note these contain locations that are, apart from one, either brownfield sites or sites where planning permission has already been granted. The remaining site has a planning application in progress. It's early days in the process, but we will continue to work with partners on taking these plans forward."
Cllr Suzie Morley, Leader of Mid Suffolk District Council, said:
"There is clearly more work to be done, but we do not under-estimate the huge benefits Investment Zones could bring to these areas.
"They could really accelerate some very exciting plans, bringing business and thousands of jobs to our district.
"We will continue to work with our partners to investigate these opportunities with a responsible, balanced and sustainable approach."
---