Eat Out, Eat Well at the Food and Drink Festival
22 Aug 2017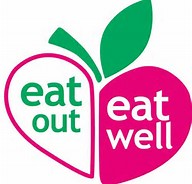 The 40th West Suffolk Eat Out, Eat Well award is to be presented by MP Jo Churchill at the Bury St Edmunds Food and Drink Festival later this month.
The initiative recognises restaurants, cafes, takeaways, pubs and canteens that offers healthier food choices to their customers and highlights their good practice as a beacon for others to follow.
Eat Out, Eat Well, is part of a county wide scheme and is run by environmental health officers as part of their routine food safety and hygiene inspections.
Now, less than 18 months after the scheme was introduced, West Suffolk councils are about to celebrate their 40th award with details of the winner being kept under wraps until the event.
Jo Churchill, MP for Bury St Edmunds, said: "Food businesses across West Suffolk are gradually taking to this initiative as a way of demonstrating to their customers that they care for them and are committed to using healthier ingredients and methods of preparation."
"With obesity the cause of more than 30,000 deaths a year in the UK, and poor diet a major contributing factor in heart disease and some cancers, Eat Out, Eat Well is a small, but significant pledge from our local businesses in the national fight against this epidemic."
Cllr Alaric Pugh, St Edmundsbury Borough Council's Cabinet Member for Planning and Growth said: "We are proud to be awarding our 40th Eat Out, Eat  Well award in west Suffolk and I'm delighted that our MP Jo Churchill will be joining us to celebrate this achievement. Given that research suggests that the average person eats out for one in six of their meals, our local food businesses have a significant part to play in improving public health. Those displaying the Eat Out, Eat Well award in their window are leading the way for others to follow."
Cllr Lance Stanbury, Cabinet Member for Planning and Growth at Forest Heath District Council, said: "Those West Suffolk businesses that strive to achieve this award are offering confidence to their customers, a confidence that they are doing their bit to help consumers at their business to look after their health. Why wouldn't a business want to offer this assurance. In time I am sure that customers will look for this award in the shop window just as they now look at a businesses' food hygiene rating, before deciding where to eat, so I offer my thanks and congratulations to those local food outlets who are already leading the way." 
Mark Cordell, chief executive of OurBuryStEdmunds Business Improvement District, organisers of the Food and Drink Festival said: "What better event is there than the Food and Drink Festival to celebrate the achievements of our local businesses, many of them independents, in striving to offer even more to their customers. Eat Out, Eat Well is a fantastic and important scheme and I would like to see even more of our town's businesses show their commitment to this over the next year."
There are three categories of Eat Out, Eat Well awards – gold, silver and bronze ­- which are based on a points system during assessment. For more of the Eat Out, Eat Well scheme or to enquire about how your business can be accredited visit www.healthysuffolk.org.uk/projects/eat-out-eat-well
---