The Advancing Communities Towards Low-Carbon Energy Smart Systems (ACCESS) project
West Suffolk Council participated in The Advancing Communities Towards Low-Carbon Energy Smart Systems (ACCESS) project from 2019-2023. This resulted in annual savings for West Suffolk businesses of 257MWh, £407,613 in energy bill reductions, and 350 tonnes of carbon emissions.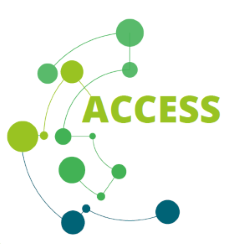 The electricity supply sector is changing, with an increase in the proportion of electricity coming from renewable technologies such as wind and solar rather than central power stations. Carbon emissions can be reduced but these technologies bring new challenges and opportunities.
Combining four frontrunner local authorities and four knowledge partners with energy specialisms, the ACCESS project tested different ways that local authorities can speed up the transition towards low carbon energy smart systems. 
We have worked with several European partner organisations to share knowledge and experience, helping us to adapt to the financial, technical and governance challenges that arise from implementing smart decentralised technologies.
Municipality and local authority partners
Knowledge and project management
Amersfoort - Netherlands
City of Malmo - Sweden
City of Mechelen - Belgium
West Suffolk Council - United Kingdom
Aarhus University - Denmark
BAX - Spain
Energievan.nu - Netherlands
IfM Education and Consultancy Services
University of Cambridge - United Kingdom
Johanneberg Science Park - Sweden
VITO - Belgium (project co-ordinator)
The West Suffolk Pilot
West Suffolk set up a peer-to-peer (P2P) energy system with partner UrbanChain, which runs a Virtual Power Plant across the UK. By matching generation profiles with consumption patterns on a half-hourly basis, UrbanChain makes renewable energy more profitable for generators and affordable for consumers. 
In April 2023, generation from West Suffolk's 12.4MW Toggam solar farm was added to the UrbanChain P2P system. Additionally, one West Suffolk business, as well as West Suffolk Council's own estate, is now supplied with electricity from the P2P system.   
West Suffolk also focused ACCESS funds on helping businesses achieve efficiency savings. The council partnered with energy saving system provider GridDuck to help businesses detect wasteful uses of energy. Energy monitoring equipment was installed in businesses on Mildenhall Industrial Estate; this enabled real-time viewing of energy consumption for each piece of machinery through an online dashboard. One business reduced their energy use by 27 per cent whilst increasing their throughput.
With support from ACCESS, West Suffolk Council also invested in an acoustic imager which can detect leaks in air systems, leading to quick win energy savings for businesses. A trial found average annual savings of £4,680 per business. The imager is available on free hire to businesses in the district. Please contact environment@westsuffolk.gov.uk to arrange hire. 
Funding

The programme was co-financed by Interreg North Sea Region. For more information from all partners visit Interreg North Sea Region - Latest project news