The Advancing Communities Towards Low-Carbon Energy Smart Systems (ACCESS) project
The electricity supply sector is changing, with an increase in the proportion of electricity coming from renewable technologies such as wind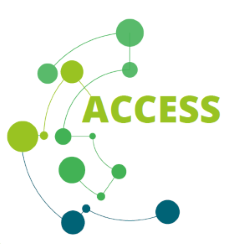 and solar rather than central power stations, carbon emissions can be reduced but these technologies bring new challenges and opportunities. The Advancing Communities Towards Low-Carbon Energy Smart Systems (ACCESS) program contains four smart grid projects which collectively aim to speed up the transition to low carbon energy.
No single organisation has the expertise or experience to understand and adapt to all the financial, technical and governance challenges that will arise from implementing smart decentralised technologies, so several European partner organisations are working together to share knowledge.
Municipality and local authority partners
Knowledge and project management
Amersfoort - Netherlands
City of Malmo - Sweden
City of Mechelen - Belgium
West Suffolk Council - United Kingdom
Aarhus University - Denmark
BAX - Spain
Energievan.nu - Netherlands
IfM Education and Consultancy Services
University of Cambridge - United Kingdom
Johanneberg Science Park - Sweden
VITO - Belgium (project co-ordinator)
The council's contribution - energy efficiency and peer-to-peer trading in Mildenhall
West Suffolk Council's contribution to the programme is a peer-to-peer trading scheme working with businesses on the Mildenhall Industrial Estate. Peer-to-peer trading is where a business generating surplus electricity, for example from solar photovoltaic (PV) panels, can trade their surplus with neighbouring businesses who benefit from lower prices.
The existing energy supply diagram below shows the unidirectional movement of energy from a power station to local businesses. In comparison, the future distributed energy supply diagram shows how peer to peer trading adds renewable technologies, battery storage and flows of energy and payments between peers within the system. The peer-to-peer trading is facilitated by an intelligent platform which measures the flows of energy and then calculates payments between businesses.
| | |
| --- | --- |
| Existing energy supply | Future distributed energy supply |
The benefits of peer-to-peer trading are that the generator can be paid for the electricity, it can be purchased at a more competitive rate than from a traditional energy supplier, and the money stays in the local economy.
Businesses on the industrial estate are also being helped to make energy savings through the installation of energy monitoring equipment. This enables real-time viewing of energy consumption for each piece of machinery through an online dashboard.
Funding

The program is being co-financed by Interreg North Sea Region and will run from 1 March 2019 to 30 April 2023.
West Suffolk Council estimated project budget: £350,000
European contribution: £175,000
For more information from all partners visit Interreg North Sea Region - Latest project news