Major milestone in Western Way multi-million investment becoming reality
11 Jan 2022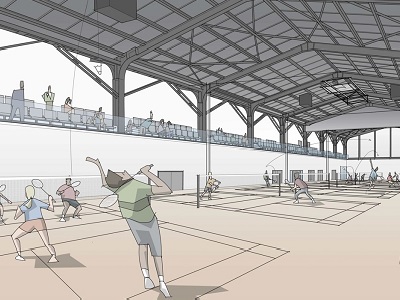 A multi-million investment in better health, education and services delivered at neutral cost and now with an eight-lane main pool is out for tender.
Work has been carried out by West Suffolk Council on The Western Way Development to make sure it remains cost neutral, more environmentally friendly and provides modern facilities that are flexible for future needs.
The Olding Road site in Bury St Edmunds will serve the whole of West Suffolk and transform how services are delivered to produce better economic, health and wellbeing outcomes for residents.
As shown in newly released updated artists' impressions, the scheme going to tender also includes an eight-lane 25m swimming pool. Plans for Western Way had always included the flexibility to incorporate such a facility depending on the results of the supporting studies into the future needs of the area. The Council now has evidence it needs to support the case for an eight-lane pool. This extra space is needed to ensure the Council configures swimming pool space in the most effective way to encourage people to be active and to learn to swim and improve and develop their swimming skills and can also support larger competitions. The new eight-lane pool will be in addition to a four-lane teaching pool with a moveable floor and an exciting new leisure space that caters for people of all ages.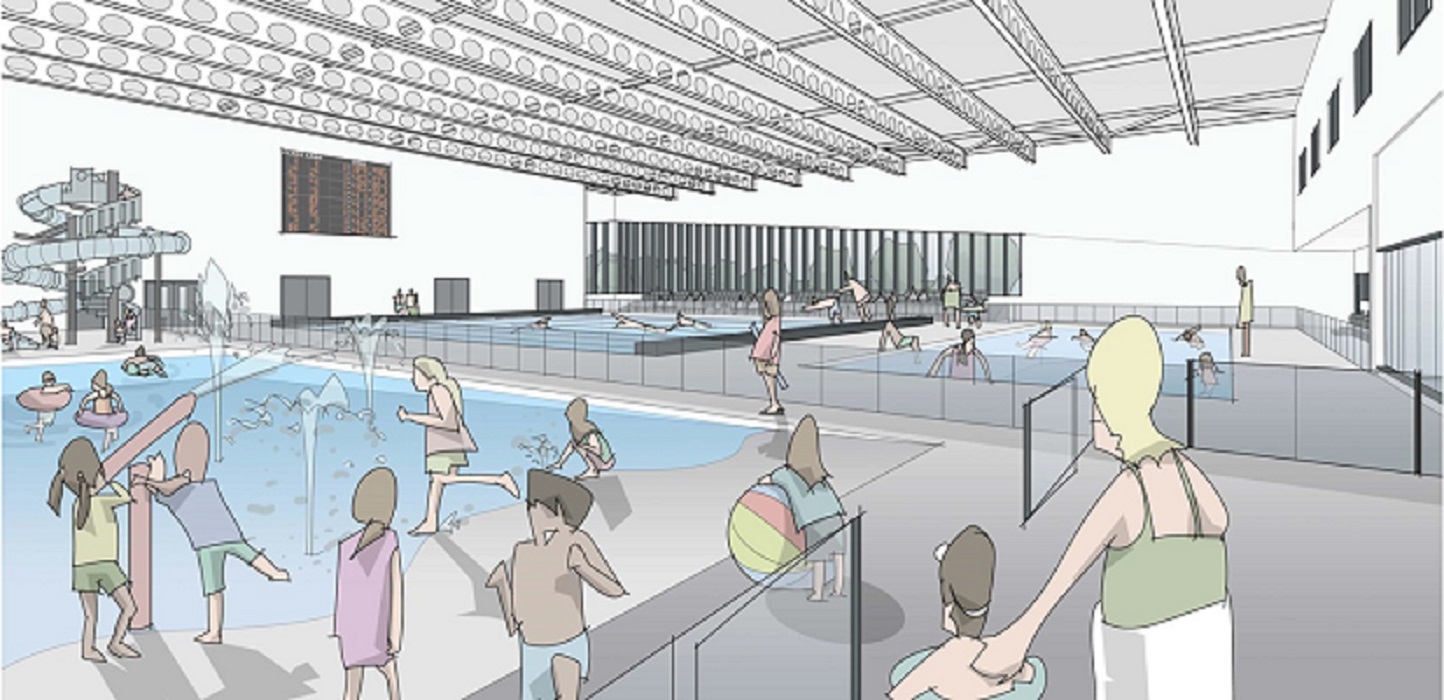 It also complements the existing swimming facilities across West Suffolk and further enhances the high-quality range of casual and competition leisure facilities we have in the district.
The development will use and recycle the old current depot building on the site and with the use of renewables, such as solar and battery storage, will meet the ambition of being as far as possible 'off the grid'.
The plans, which will be delivered in a phased way, include modern facilities for leisure and health services as well as for the private and public sector. It will also integrate with public services already based next door in West Suffolk House. The existing skatepark will also be upgraded, working with its users, and a new pavilion will be provided for the athletics track so it can operate as a standalone facility and continue to host competitions.
The project is part of a wider hub programme for West Suffolk to transform access to public services and how they work together to drive better outcomes. This has already seen health and leisure combined in Mildenhall, Brandon and Haverhill. The Mildenhall Hub, which opened last year, is already delivering benefits to the local community and similarly brings health, leisure, education public and private services together.
To test the market, the first stage of tendering started on 10 January through the national Pagabo Framework. Tendering will then continue through 2022 to ensure that the Council's financial tests as a developer can continue to be met and a preferred contractor partner found. Formal councillor sign-off will be required for the final appointment of a contractor, ahead of work hopefully starting on site in 2023 and continuing to 2025.
Cllr John Griffiths, Leader of West Suffolk Council, said: "The Western Way Development will benefit residents across West Suffolk and is part of wider work to improve the prosperity, health and wellbeing of our communities. It is a multi-million investment in all our futures and a nationally ground-breaking initiative which will transform the way public services work together. This is an exemplar of the One Public Estate ethos while at the same time creating new and better jobs."
Cllr Jo Rayner, Portfolio Holder for Leisure, Culture and Community Hubs for West Suffolk Council, said: "From the beginning we have designed this scheme to be cost neutral and flexible to meet future needs while bringing a range of public and private services together into one place to deliver benefits greater than the sum of their parts. This has meant we have recently been able to include an eight-lane pool in the design as well as more environmentally friendly initiatives. We have already seen the benefits for the wellbeing of residents at Mildenhall at putting health and leisure services together. At the same time people will find it easier to access services and have modern facilities designed for their needs."
---